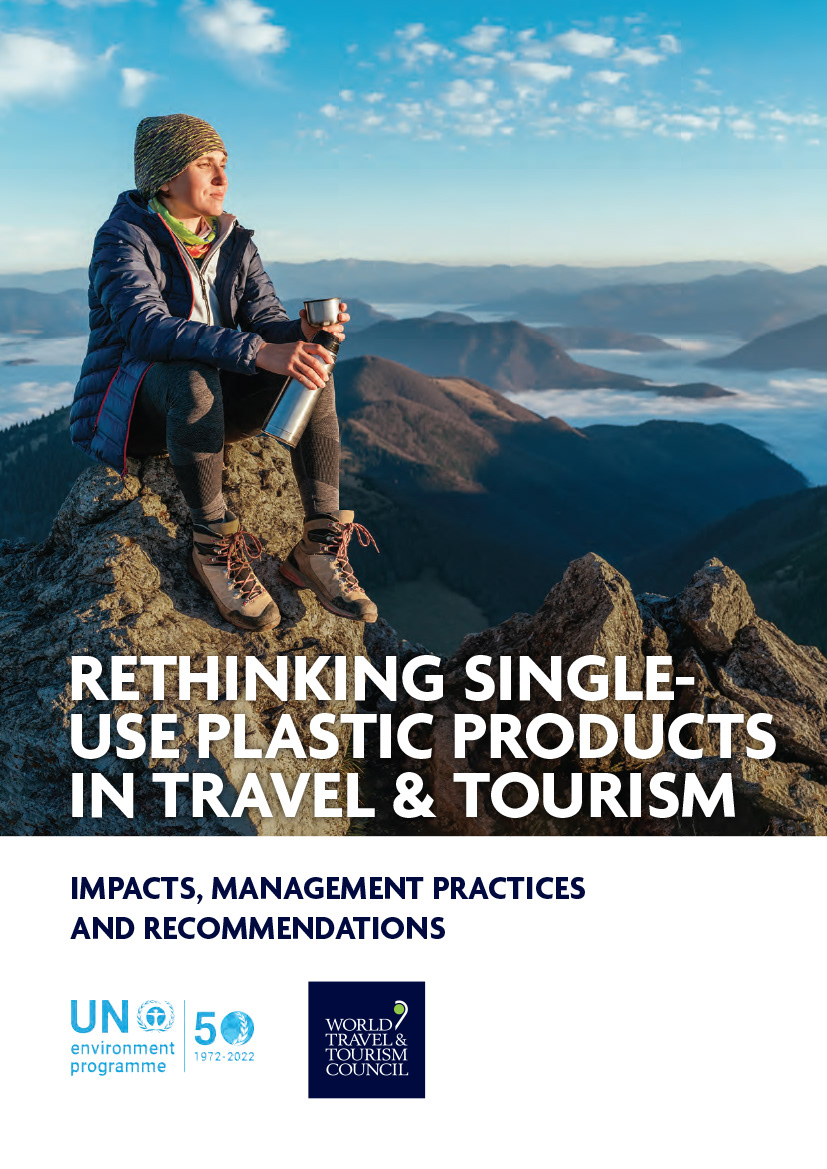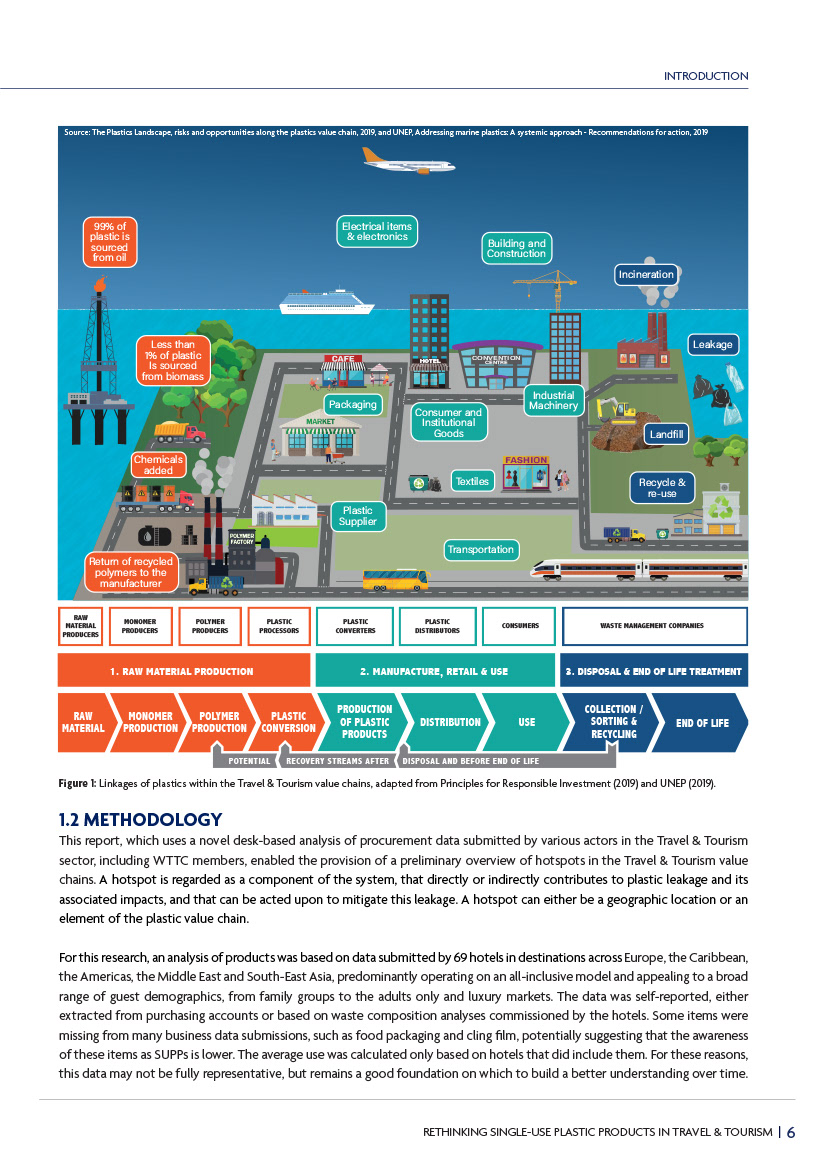 April 2021:
I created two publications fo
r WTTC - case studies in leadership in sustainability, written by the
Harvard T.H. Chan School of Public Health
about The Travel Corporation and Intrepid Travel.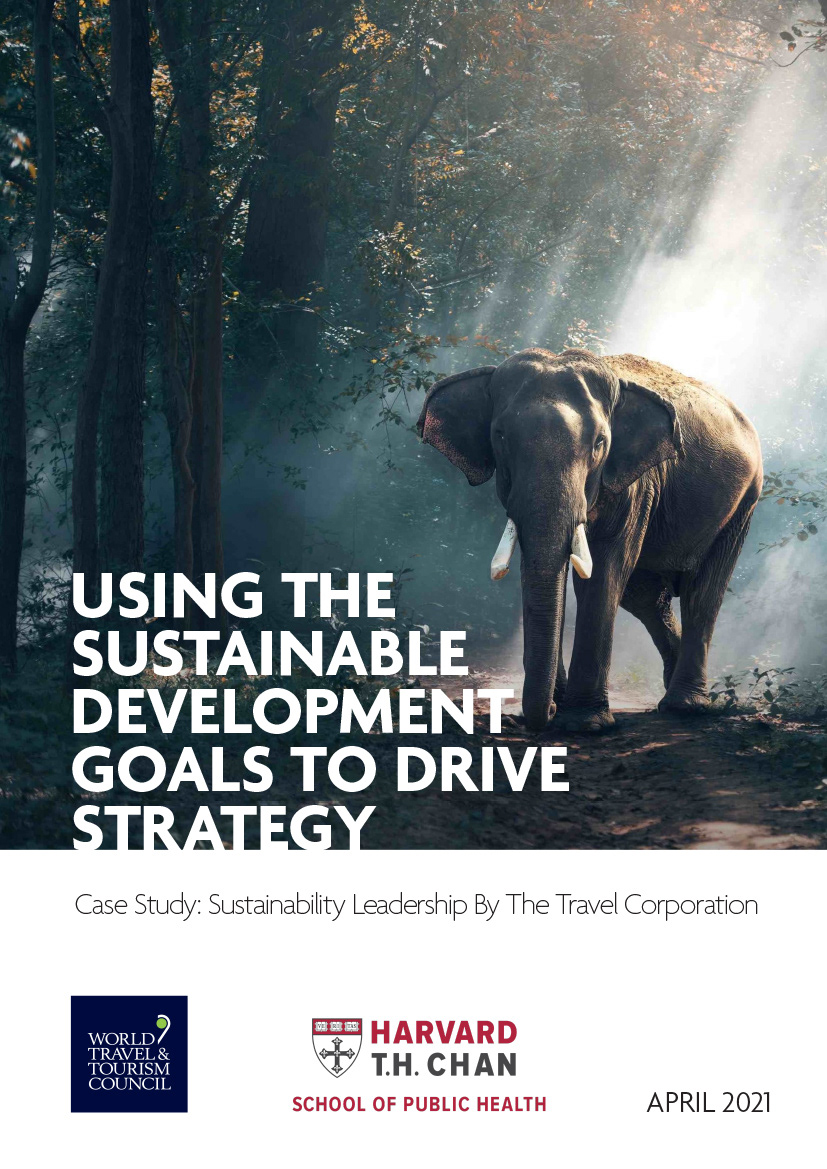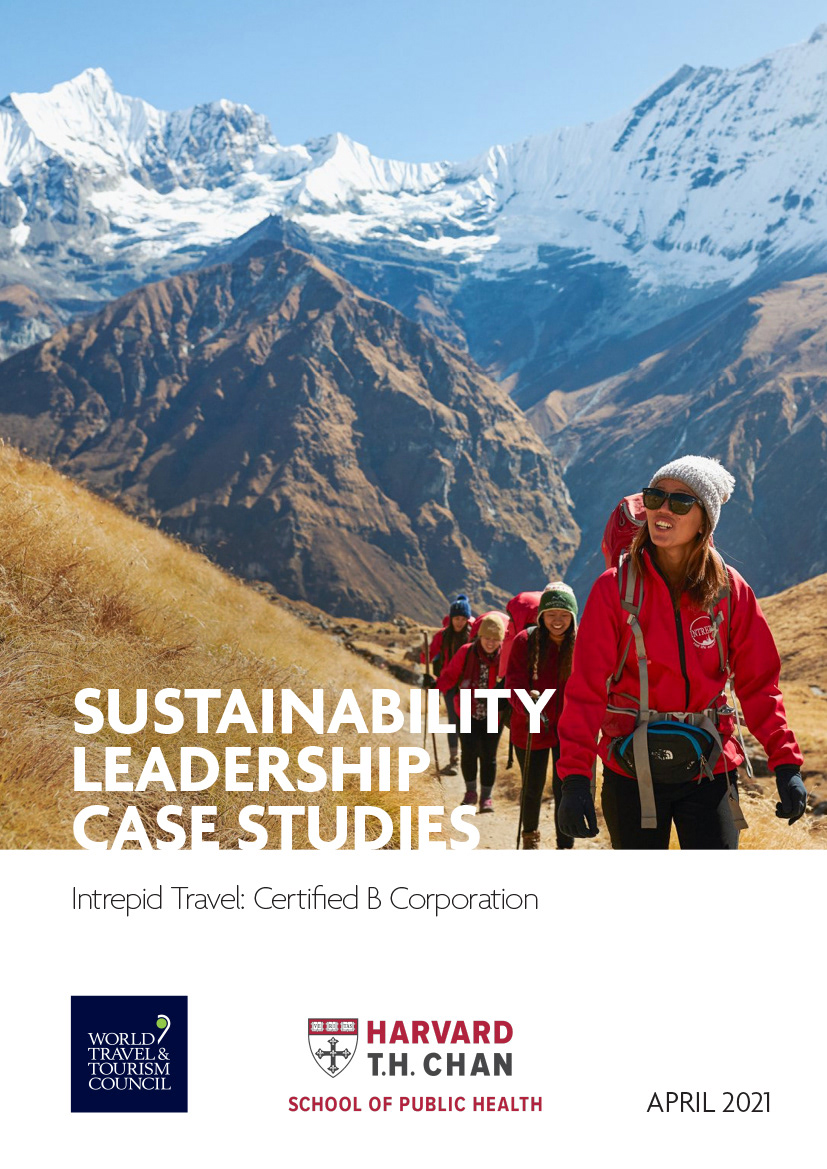 In January 2020 I put together the Seamless Traveller Journey progress report,

from a supplied Word document, which involved re-creating all charts, icons and artwork in illustrator.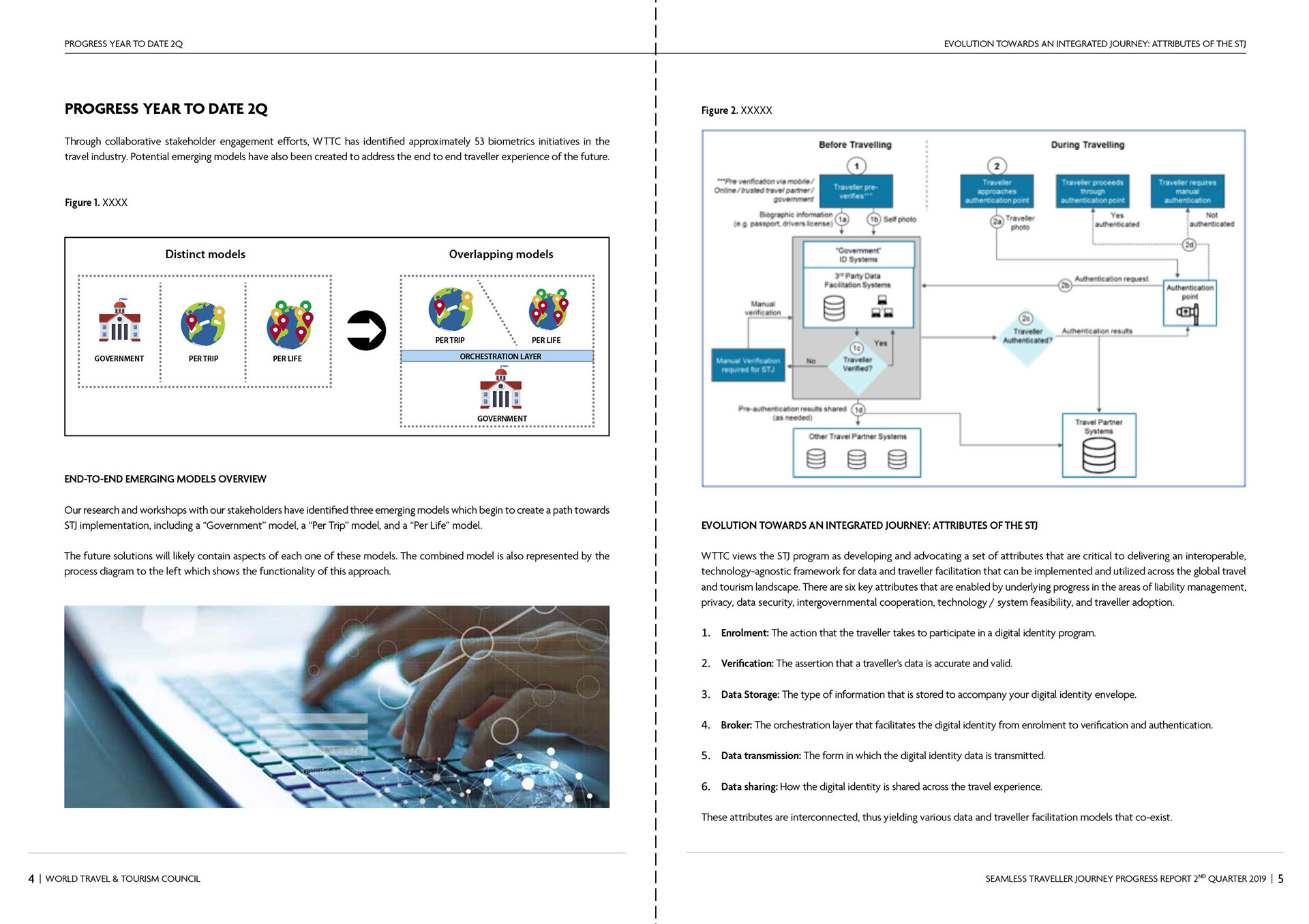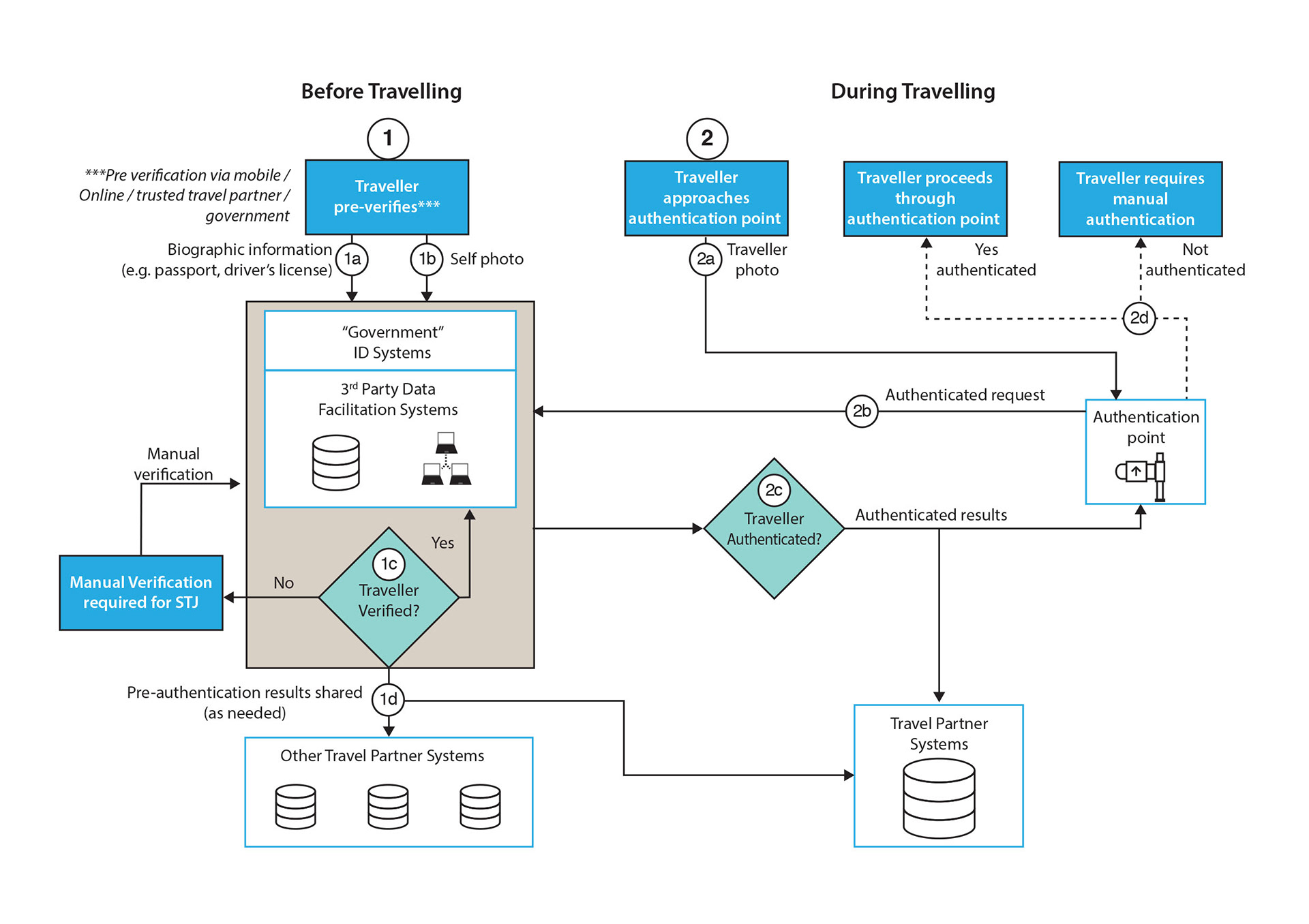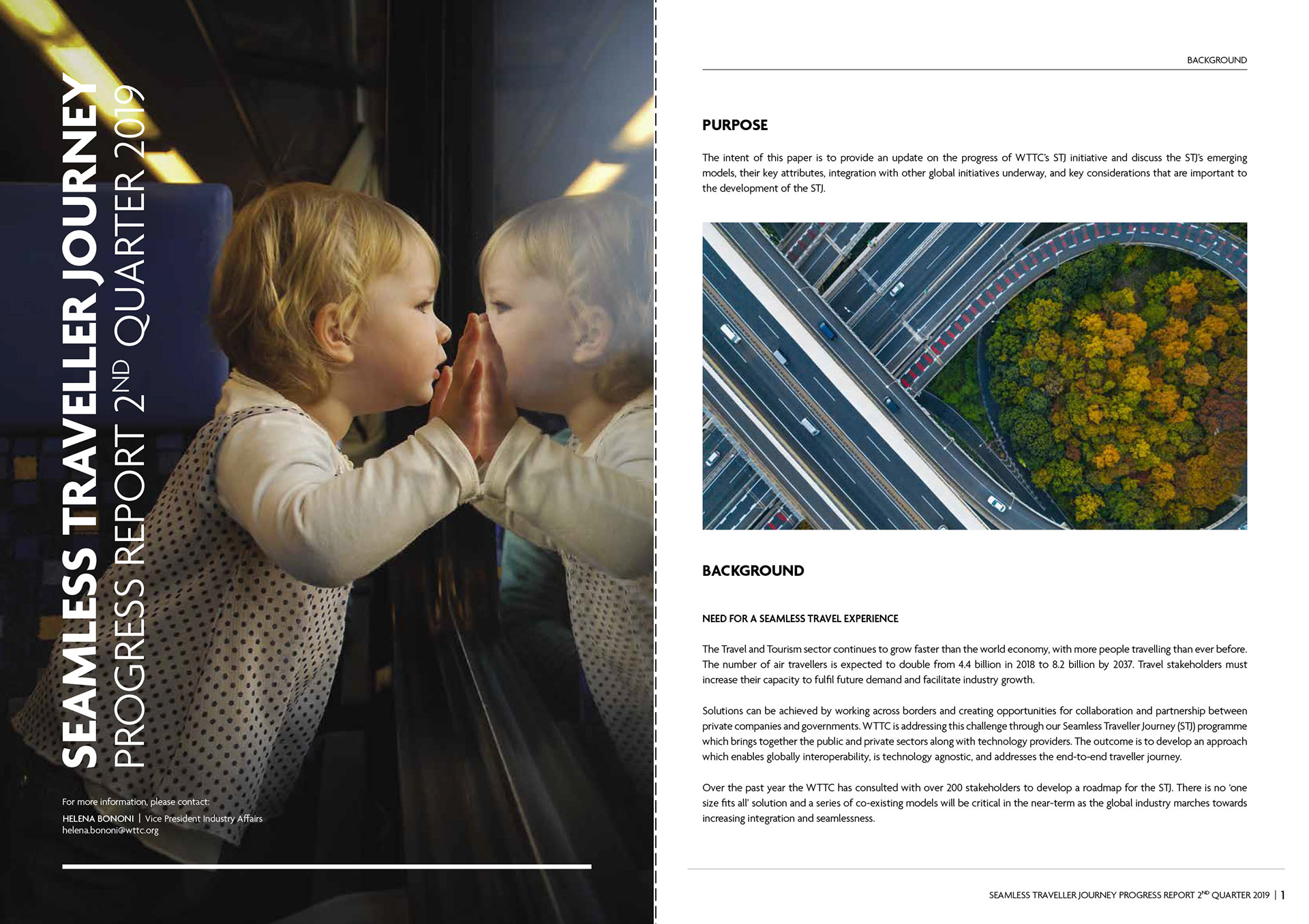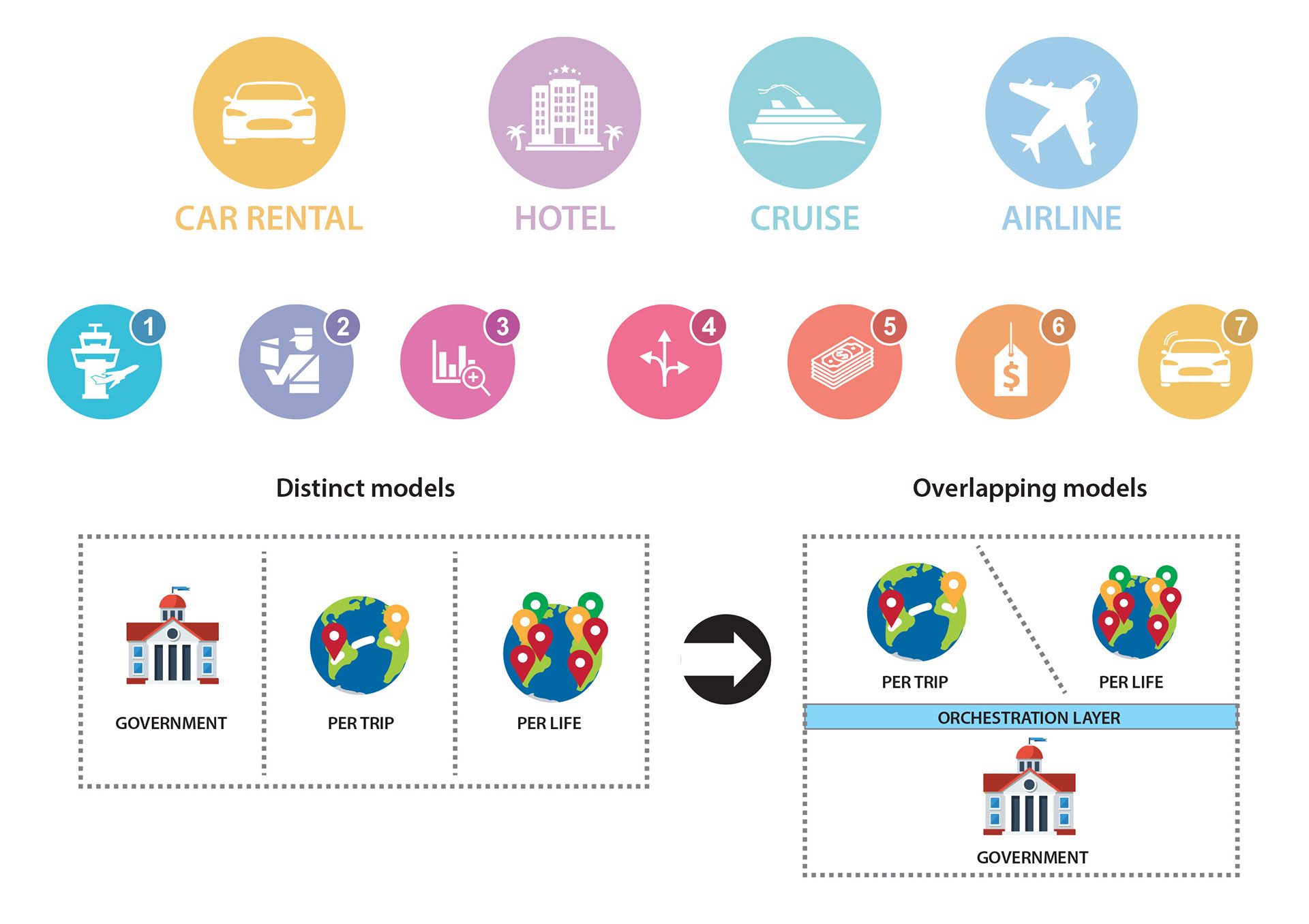 For a few years I've been lucky enough to help out the design team at WTTC prepare for their annual conference and award show. My responsibilities have been to assemble and create the layout for various documents from prepared assets and templates, although I have been given free rein with some. 
In 2019

I was involved again in putting together the postcards about award nominees, for the

WTTC Tourism for Tomorrow Awards

, promoting sustainable tourism and travel.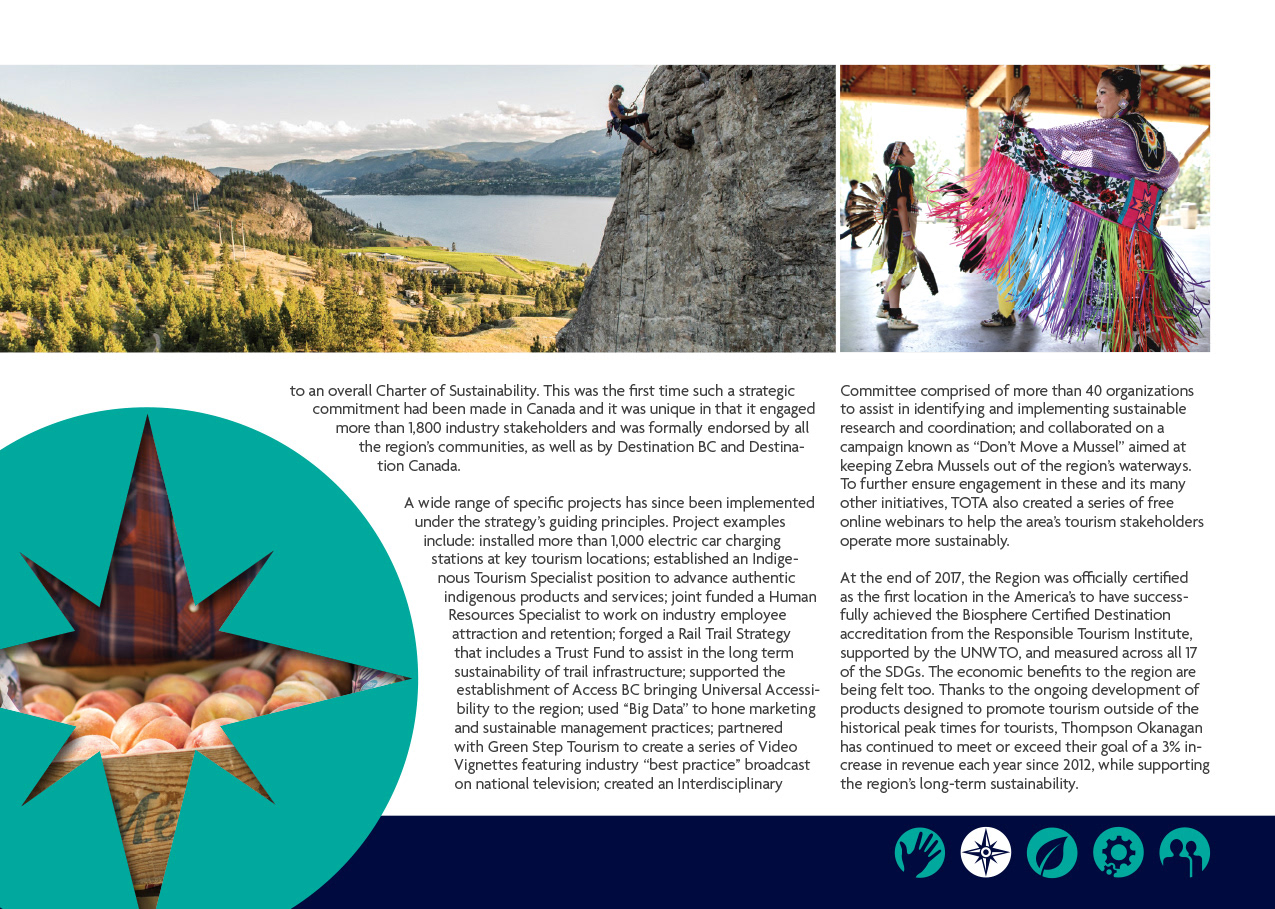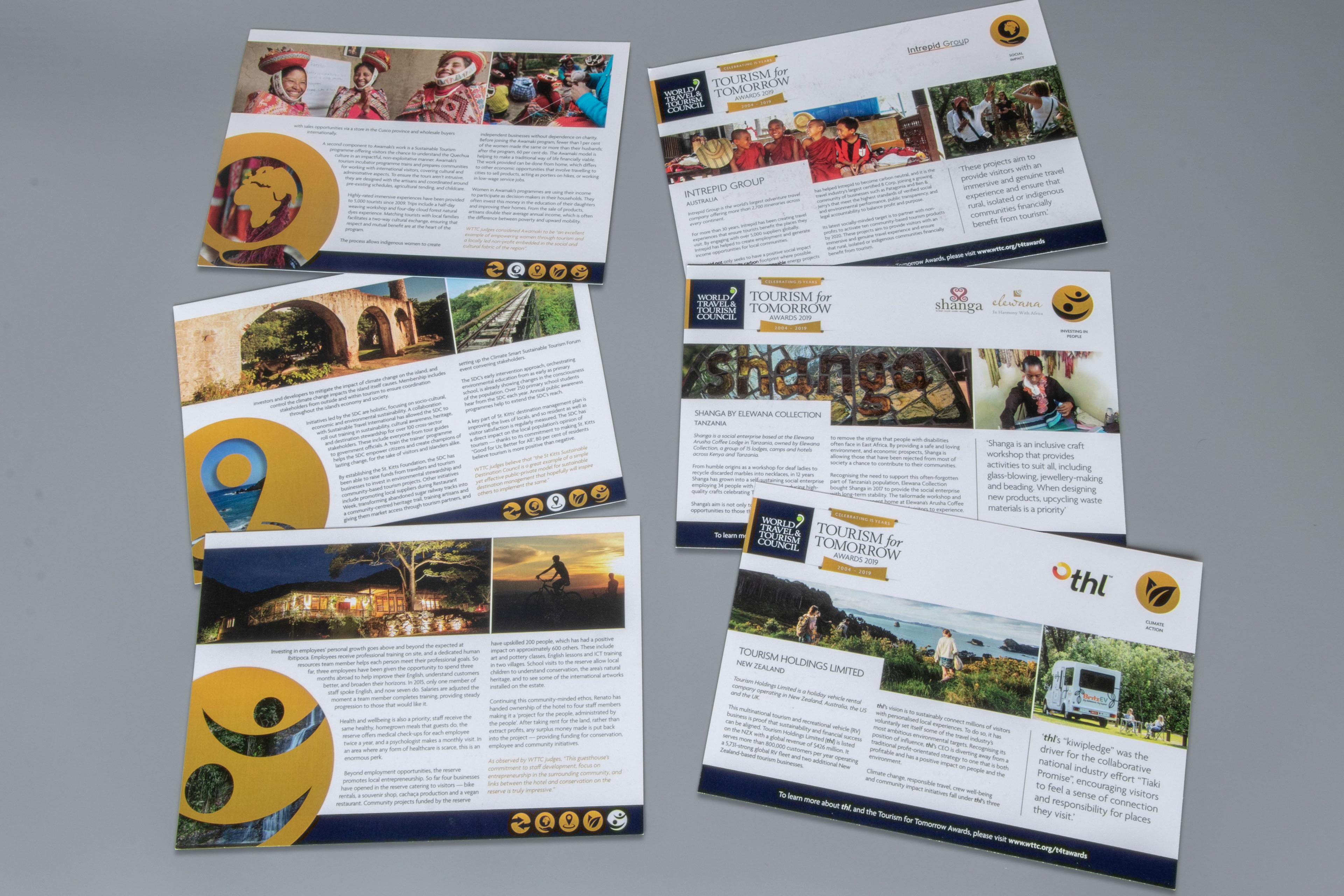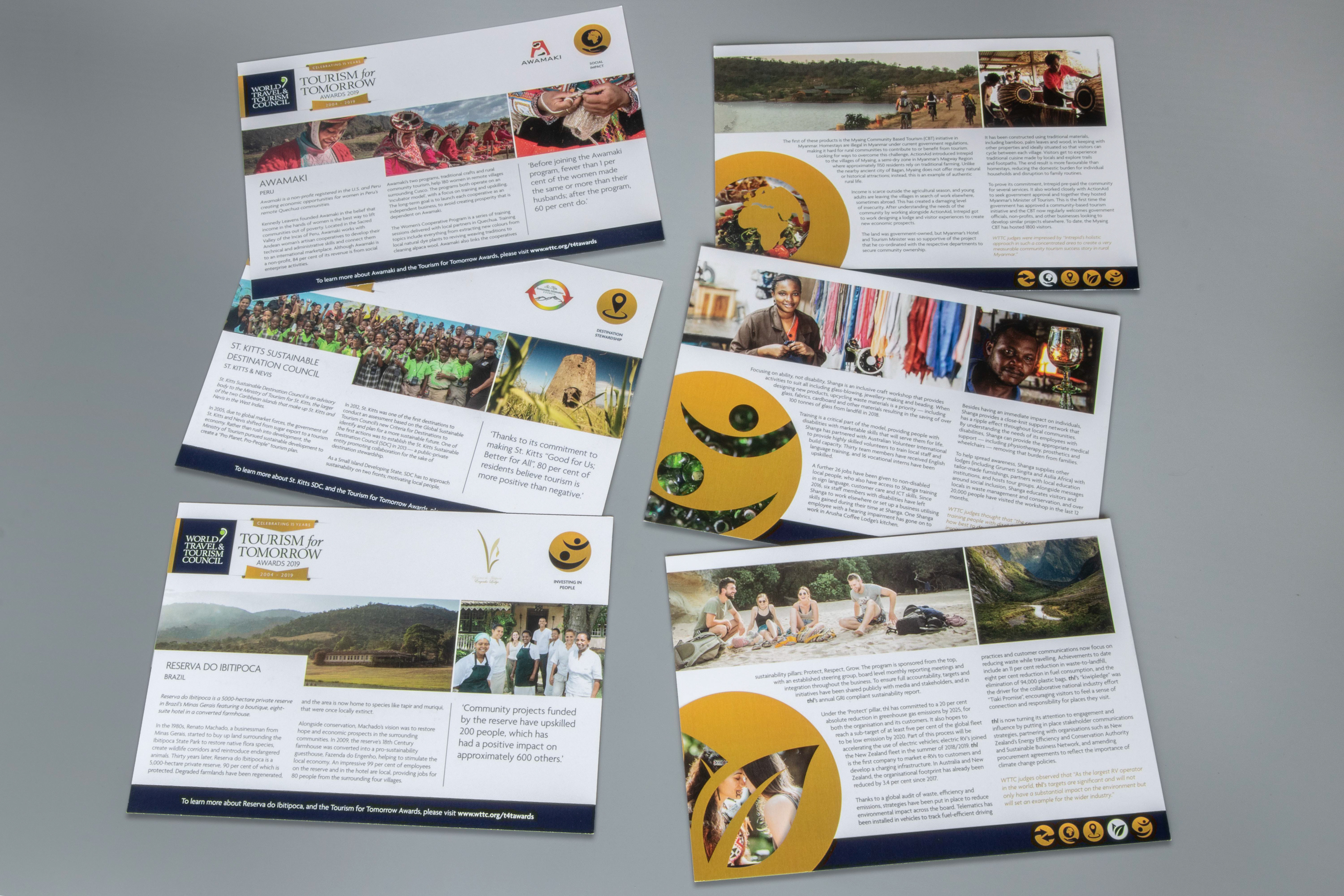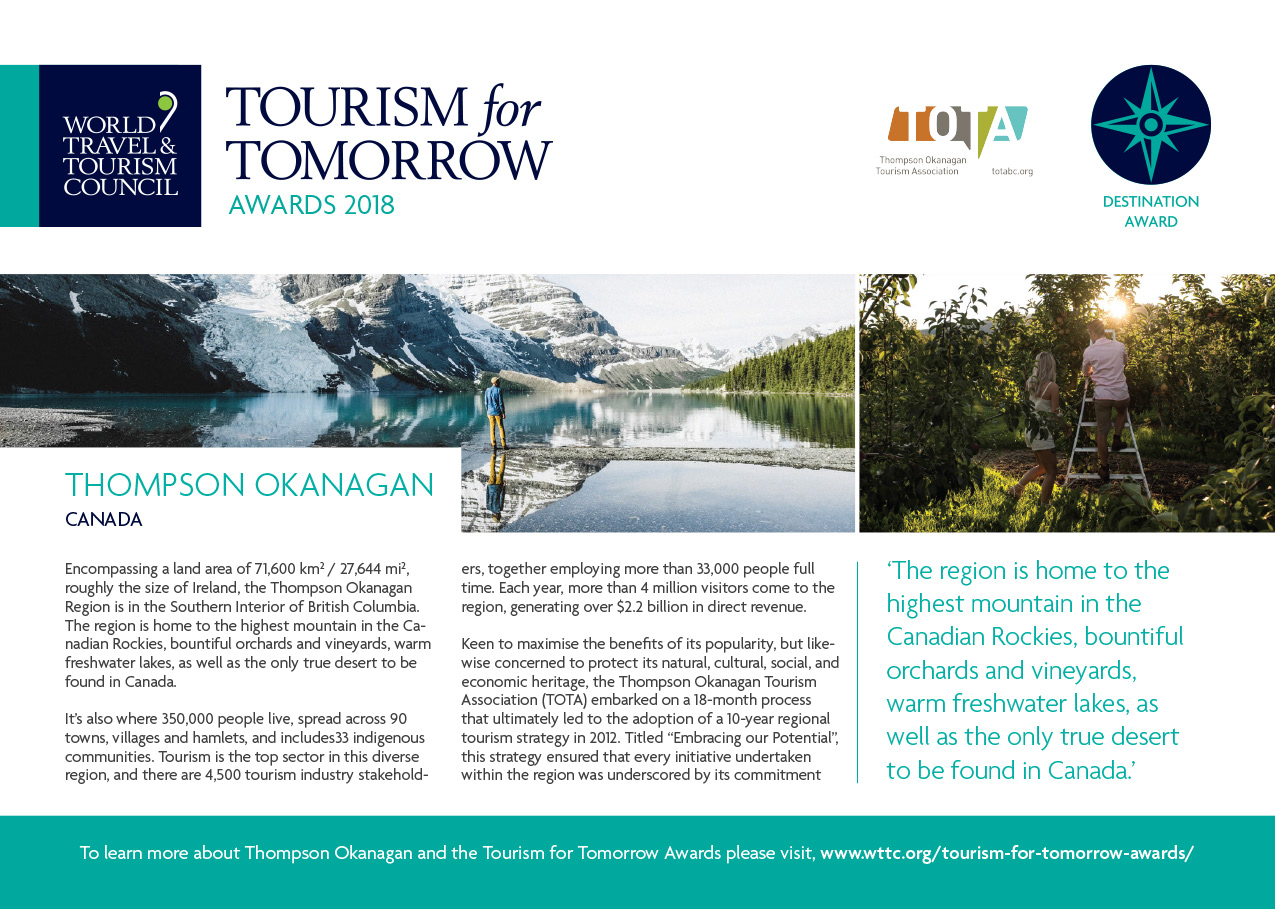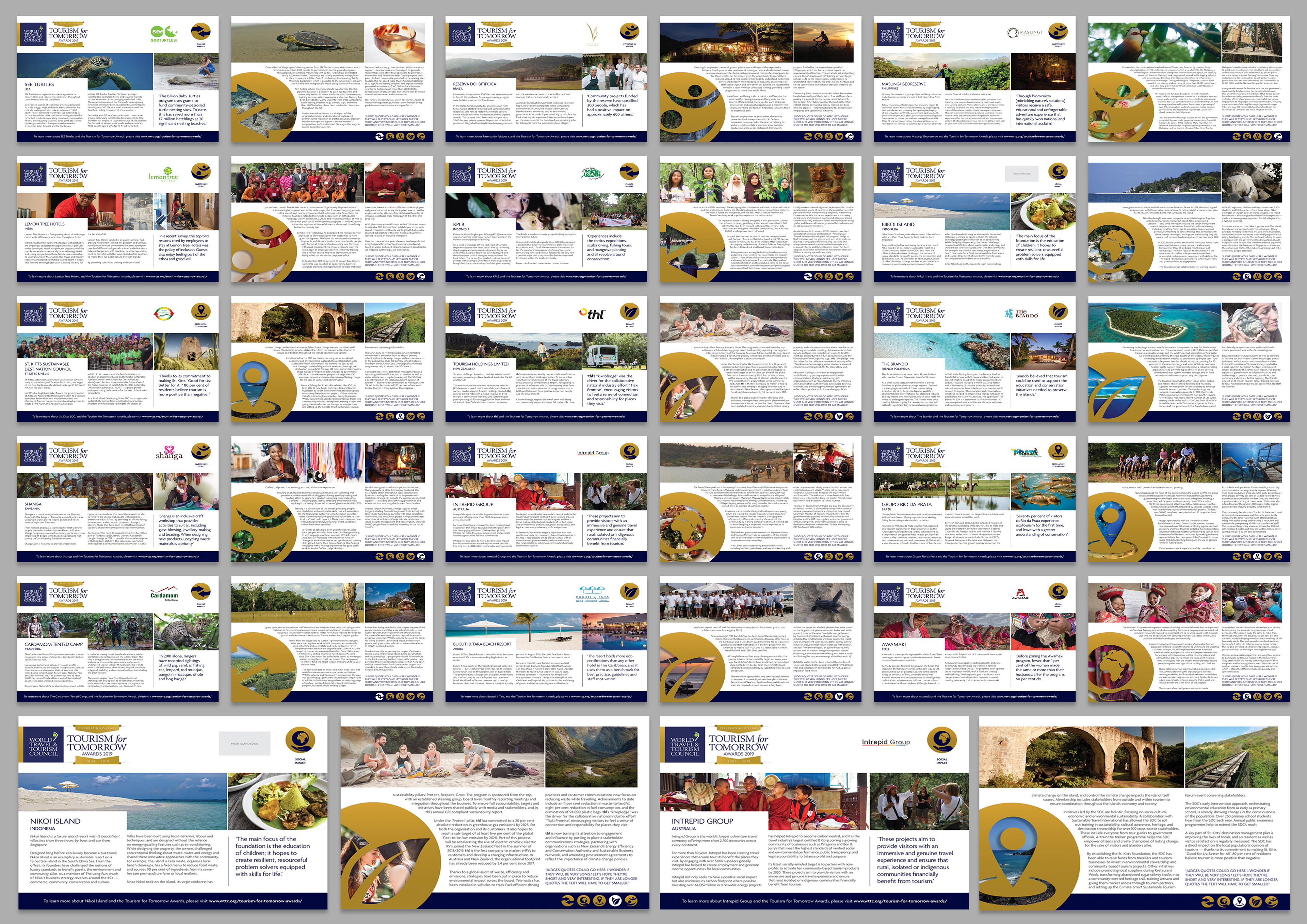 I helped the design team by creating the brochure, roller banners, exhibition booth graphics and finalists' certificates in their preparation for the

T4T 2019 Awards in Seville, Spain

.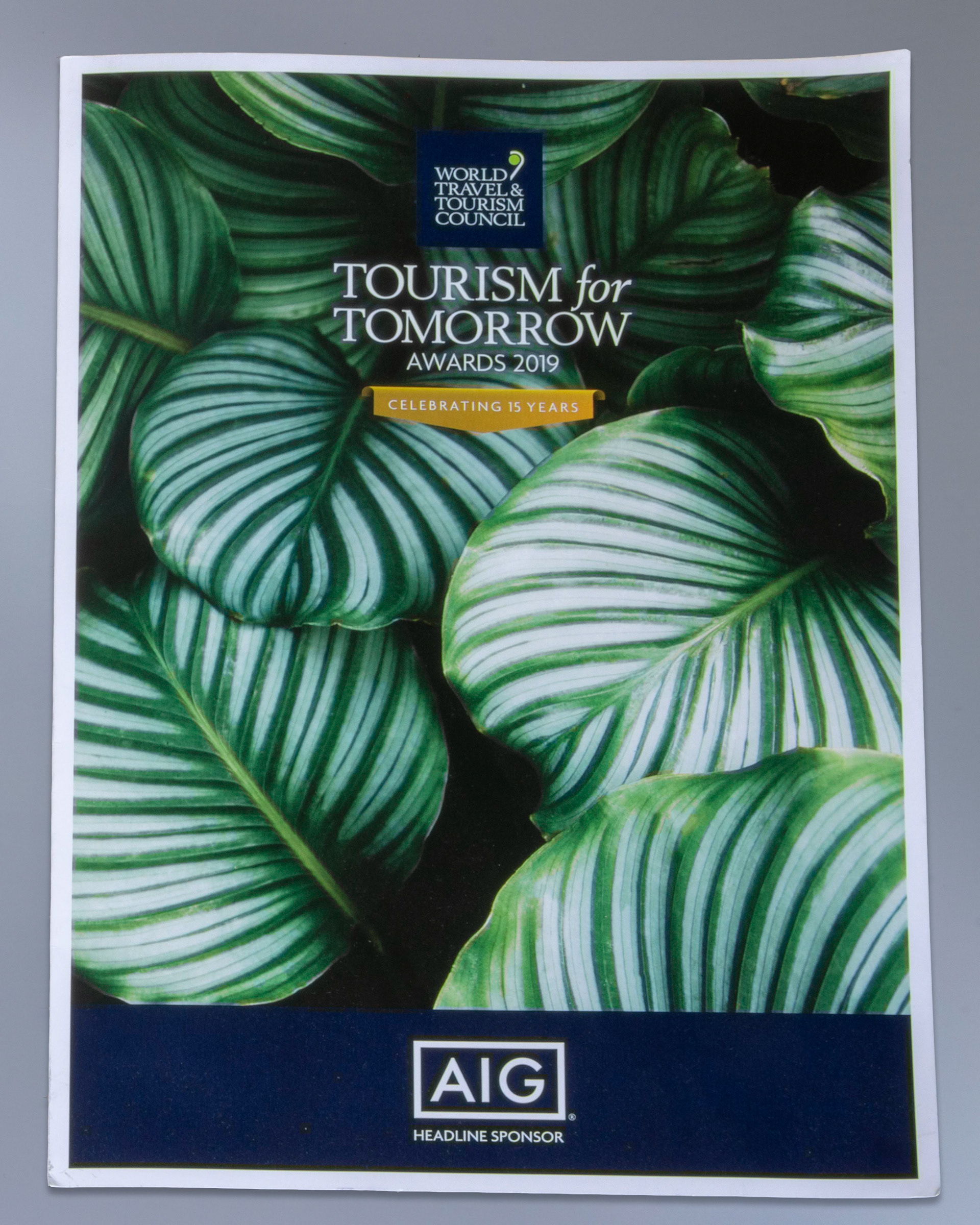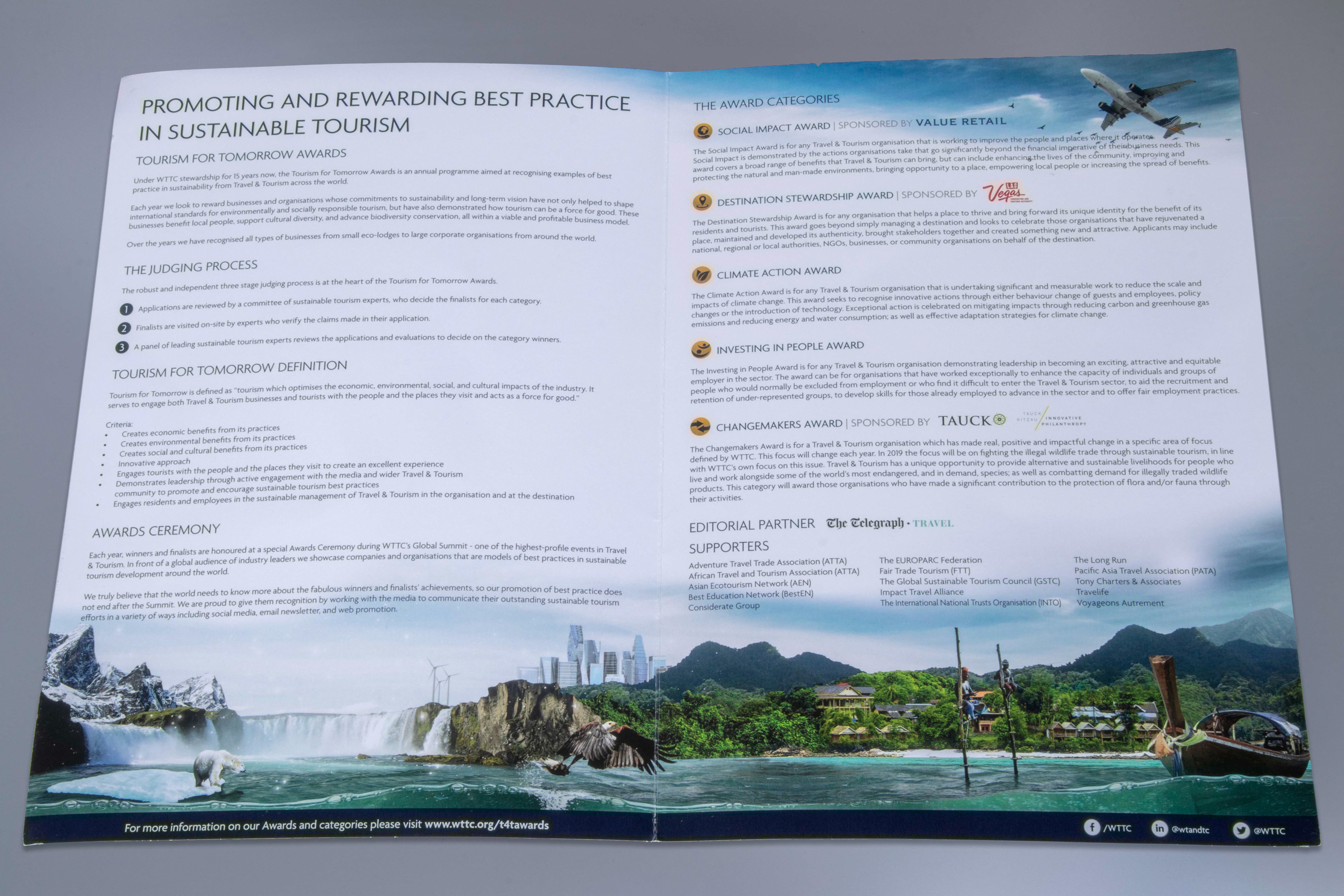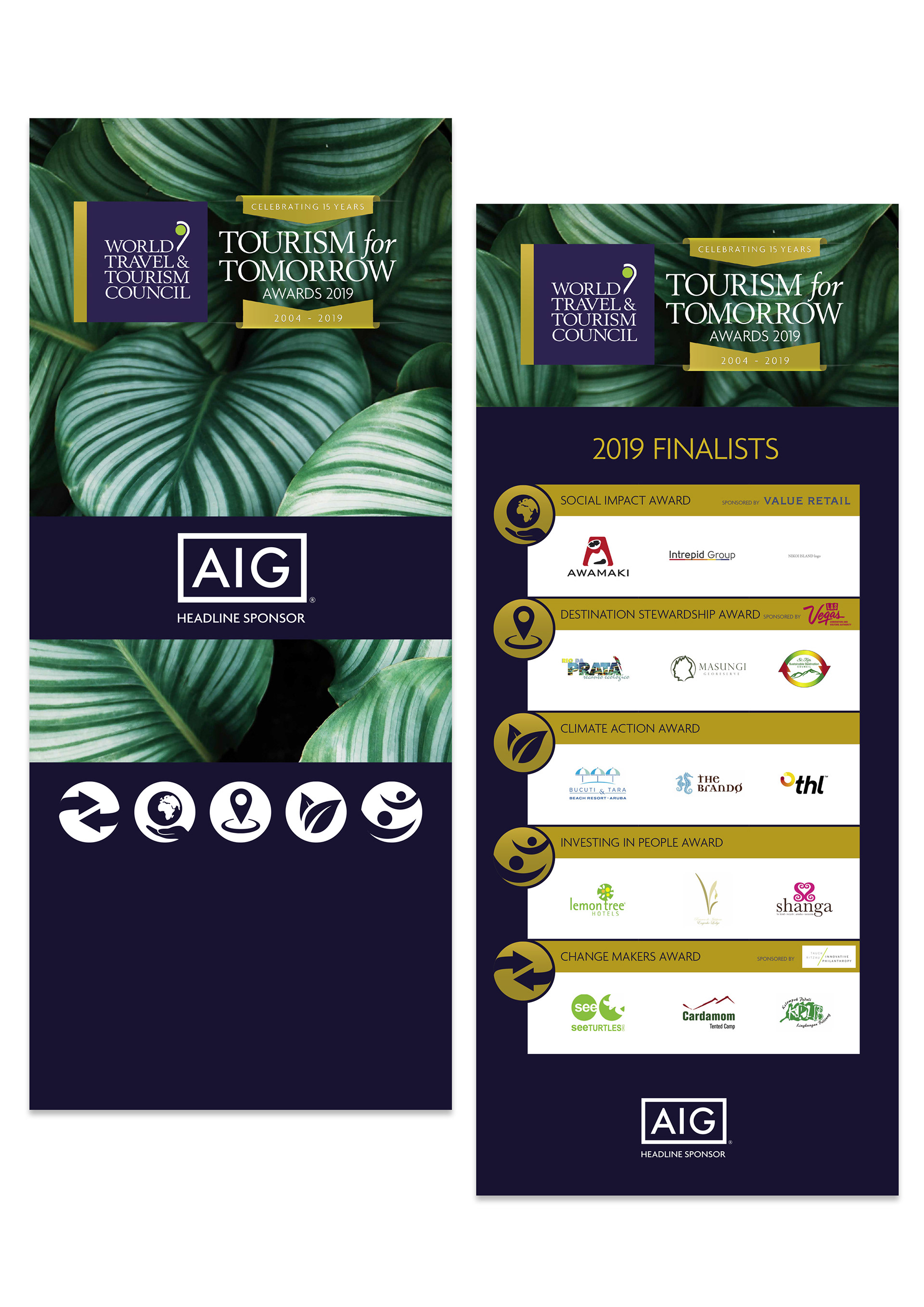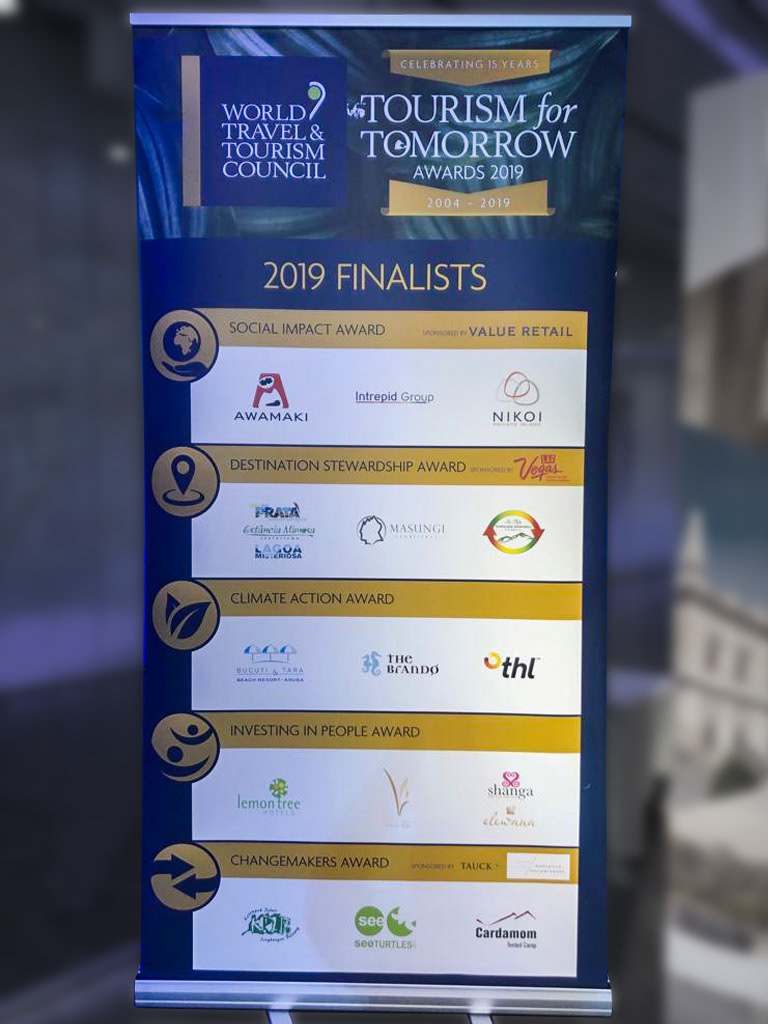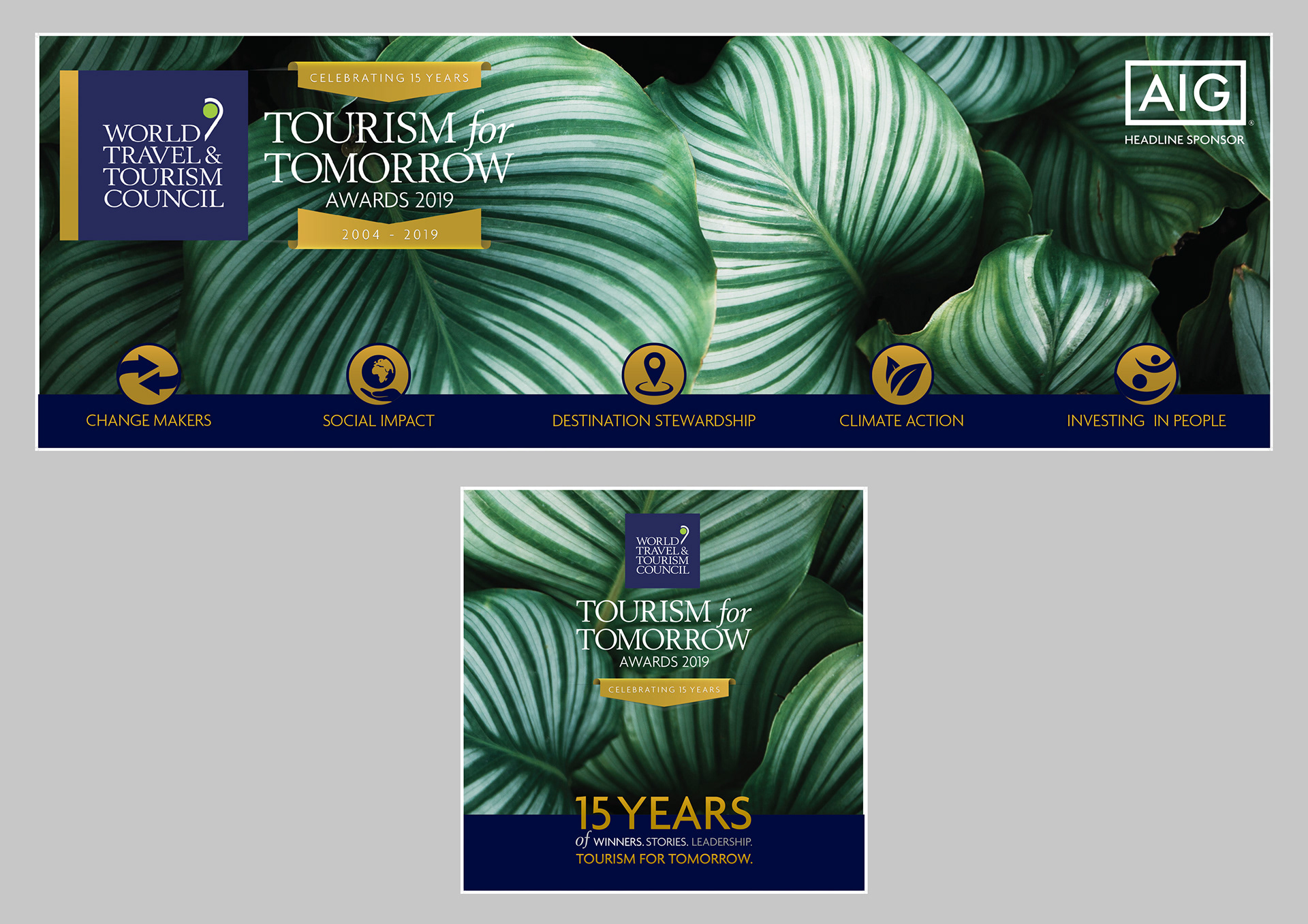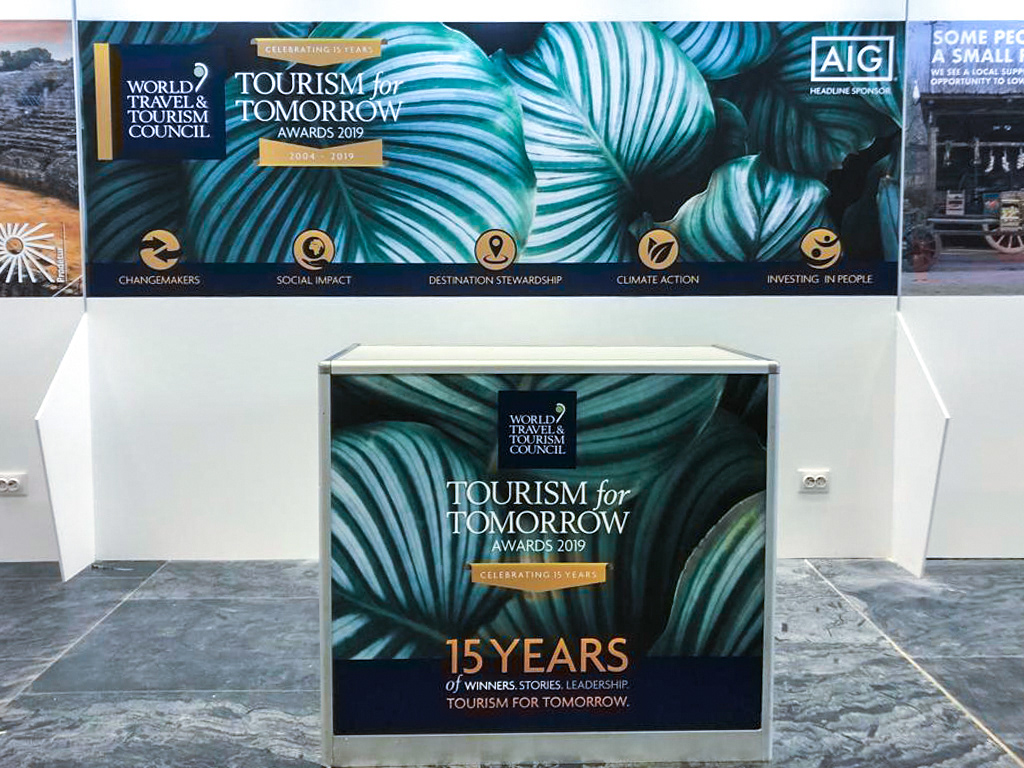 I was asked to put together the annual

WTTC Global Economic Impact & Issues 2019

report.