Some years ago I designed a logo for Together in Barnet.
At the end of 2019 I became a Trustee for the charity, which provides a night shelter for homeless people and rough sleepers in the London borough of Barnet. 
Logo and device, alternate logo, logo for T-shirt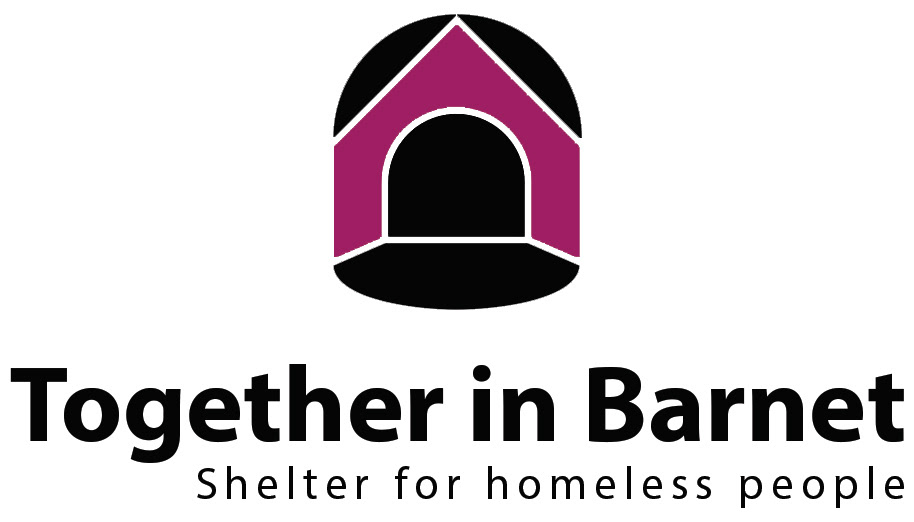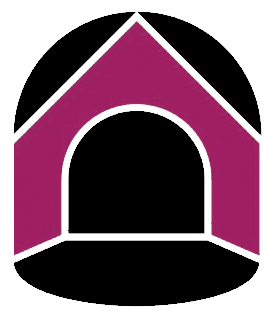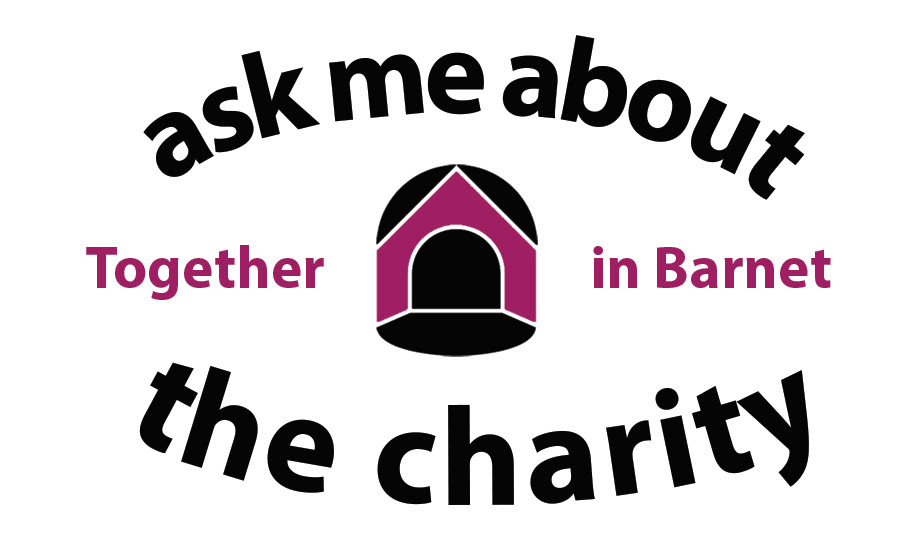 I designed a T-shirt for the charity, for use at events, with a QR code on the sleeve guiding people to our website donations page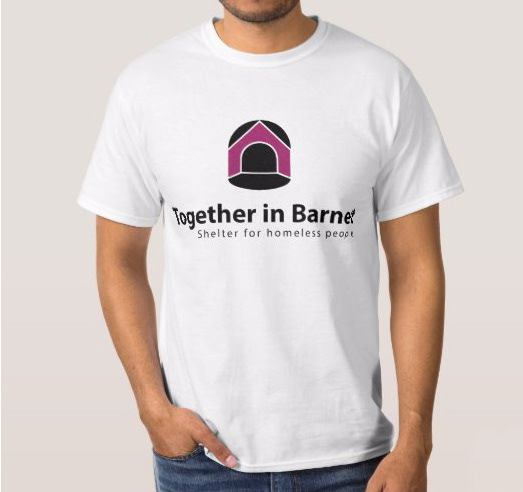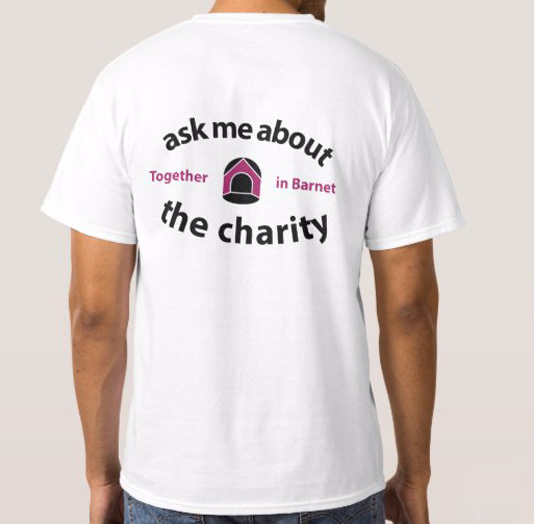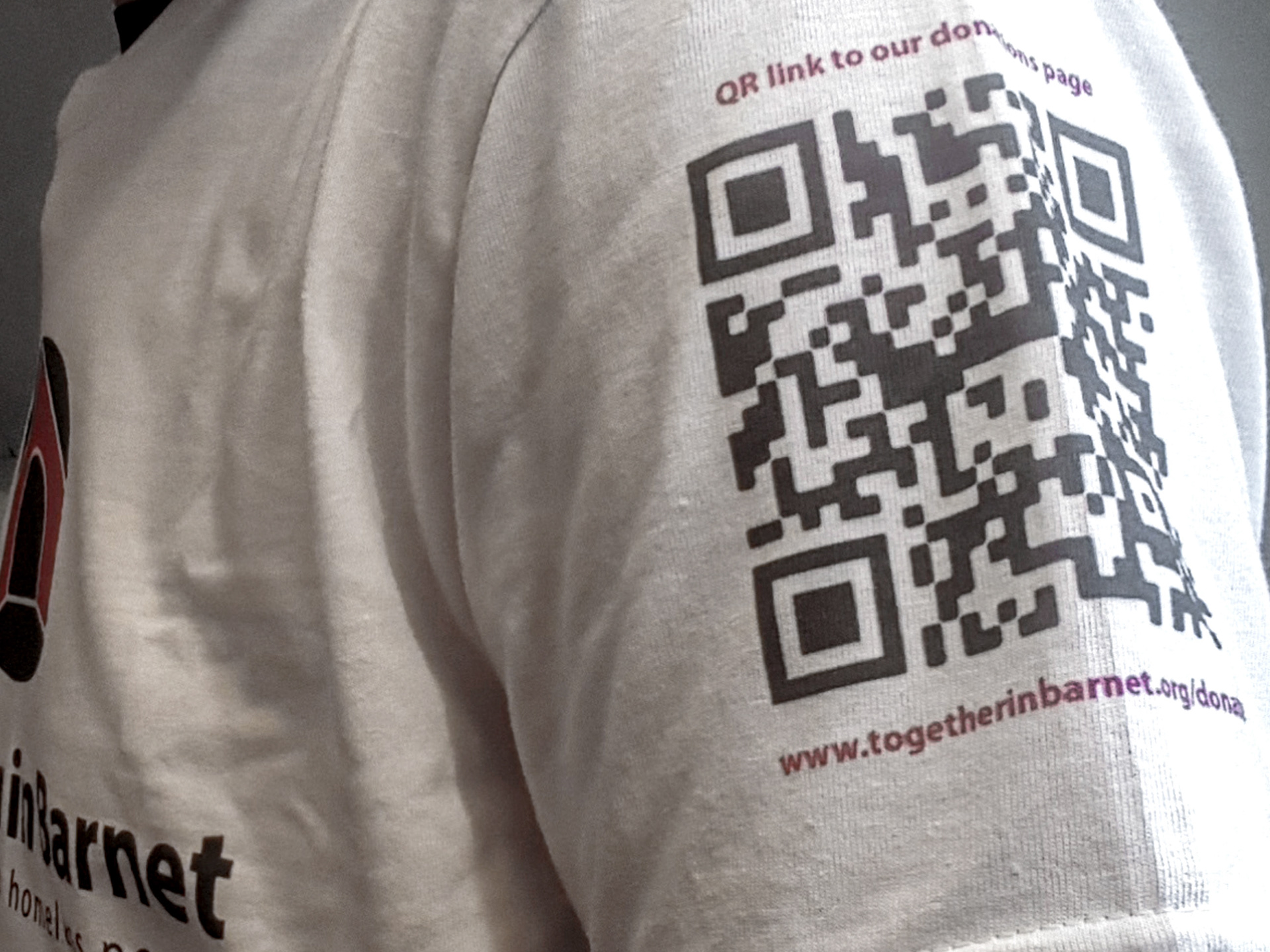 Leaflet about the charity, business card, Trustee ID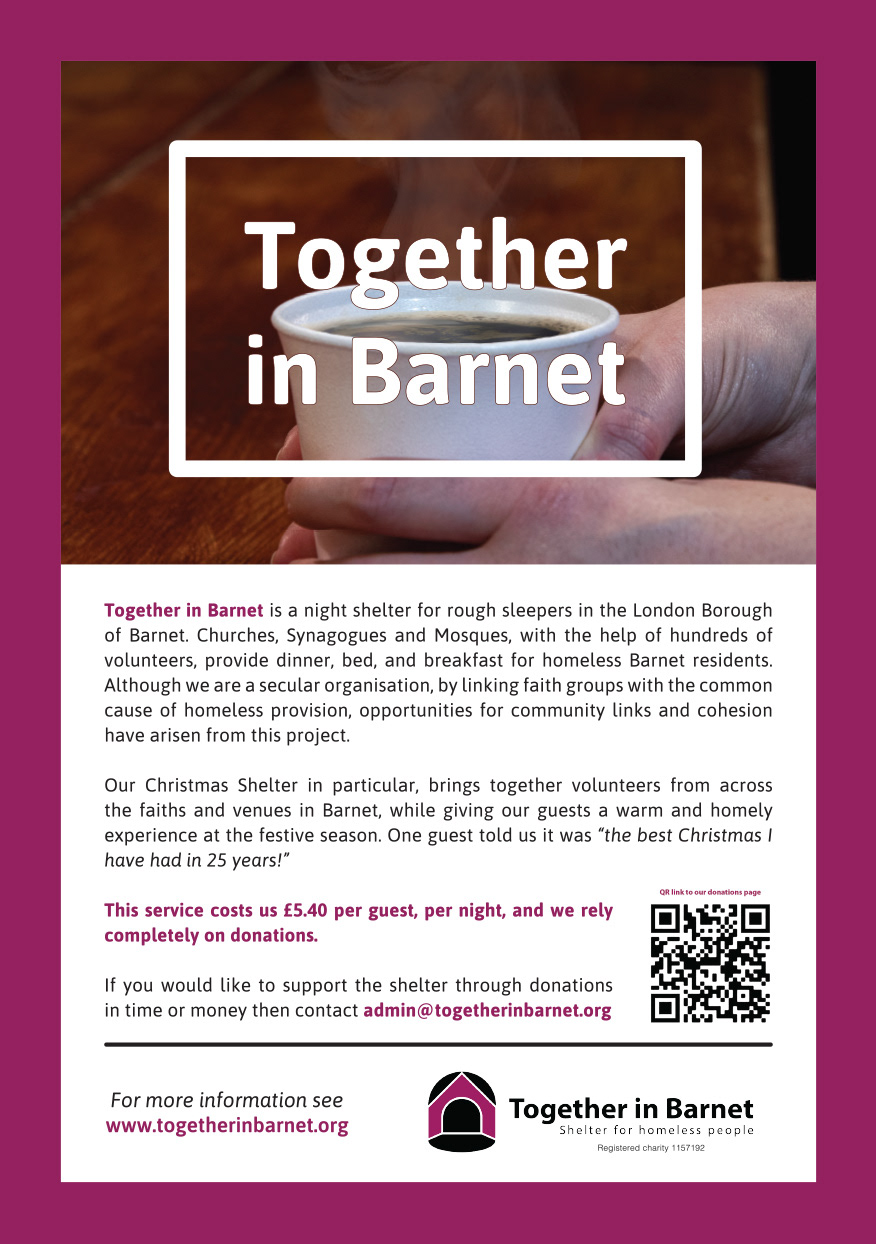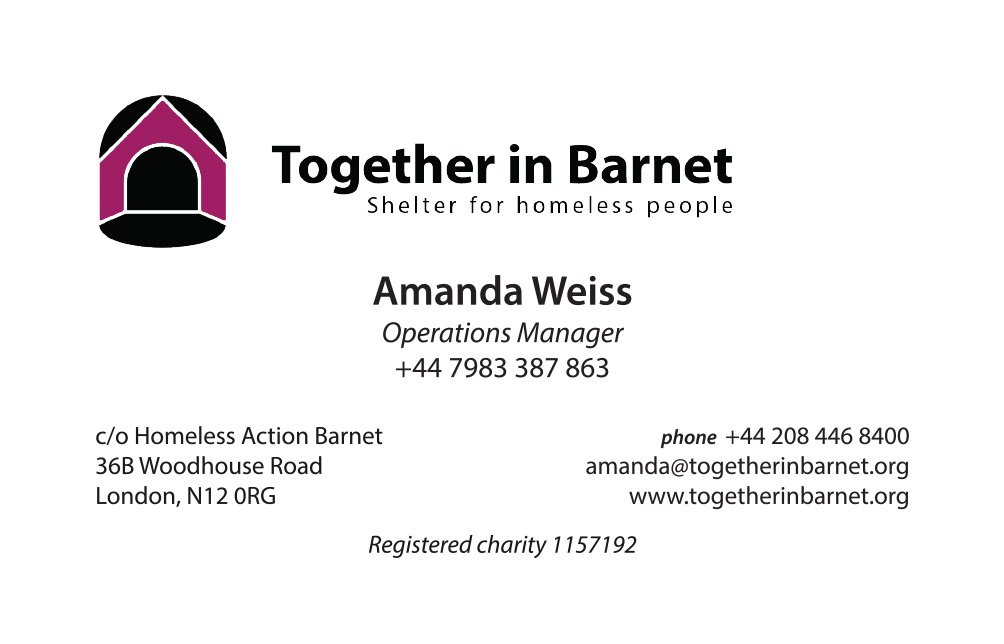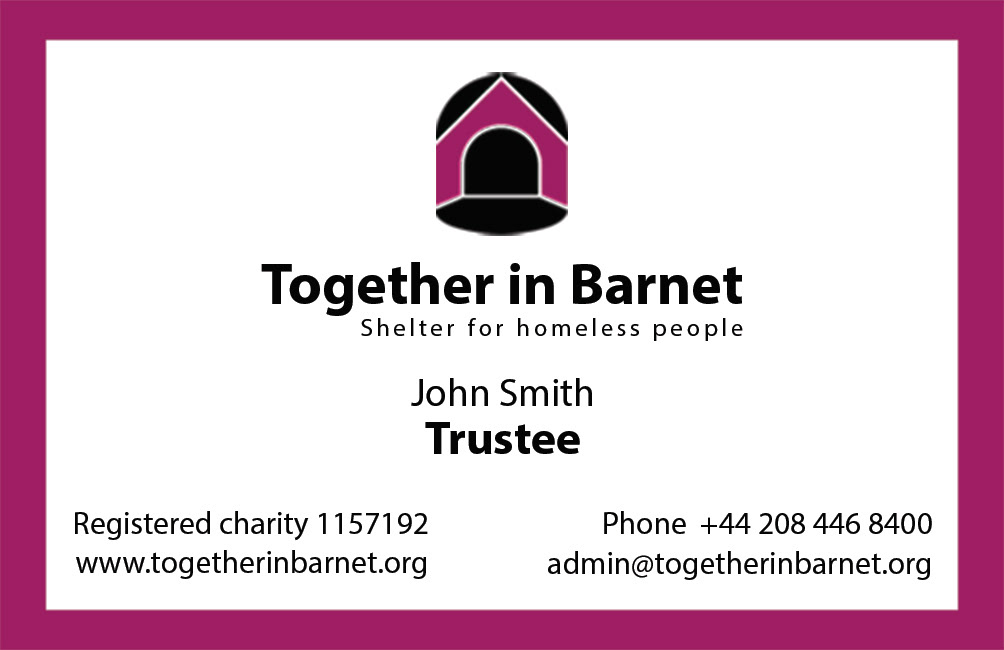 I redesigned a PowerPoint presentation for use at events. It was used at The Comedy Store in London for a benefit gig.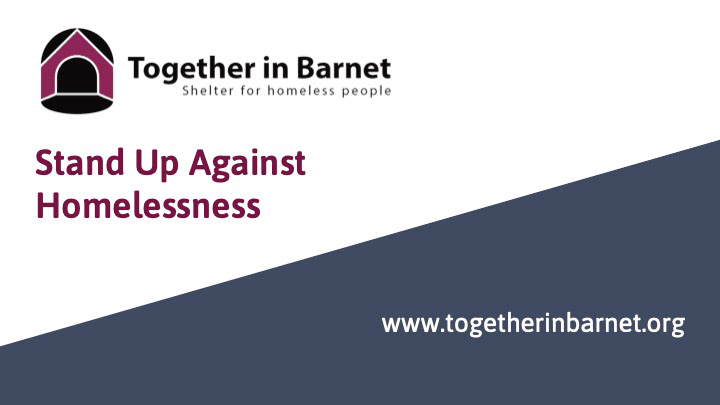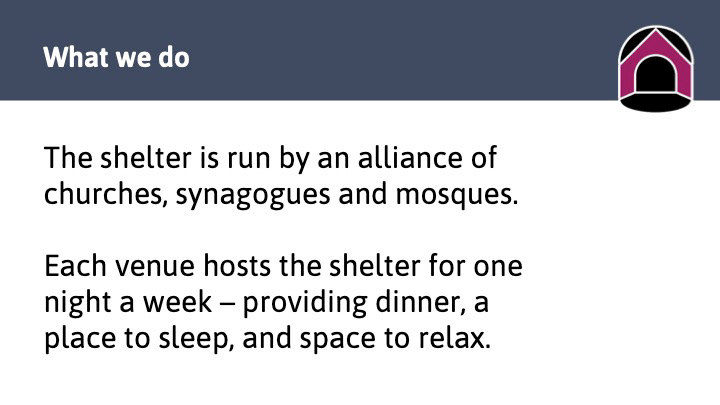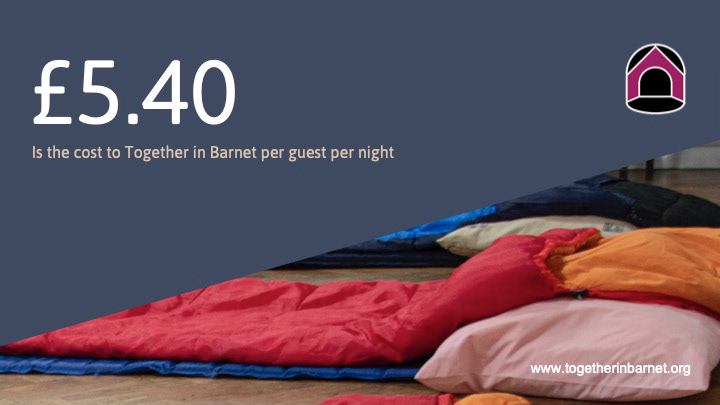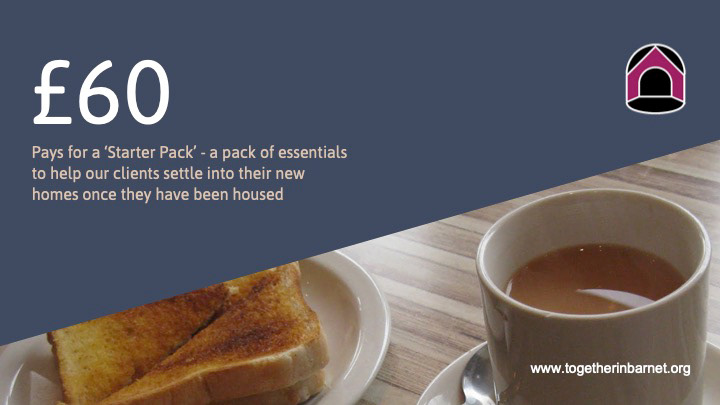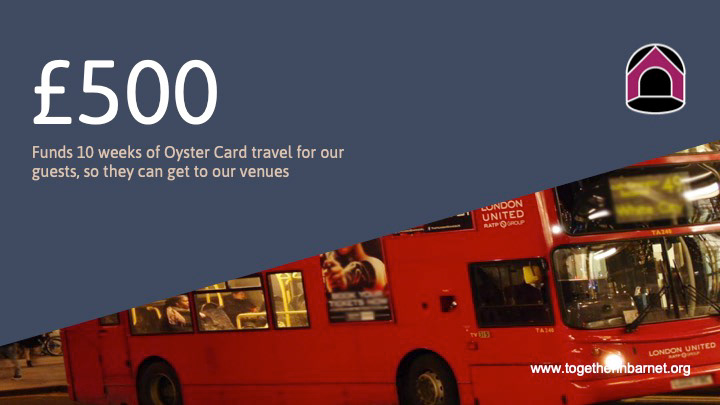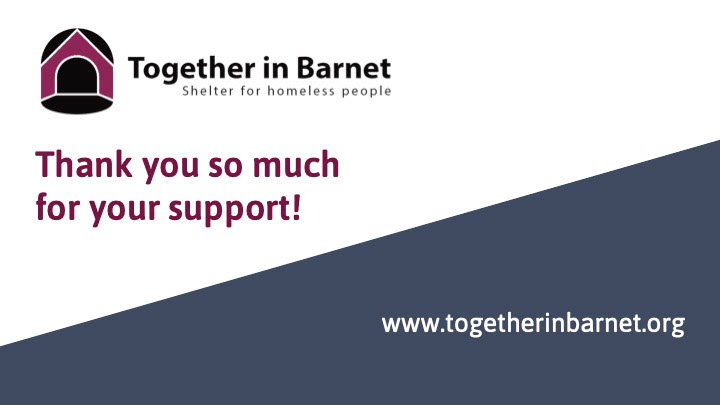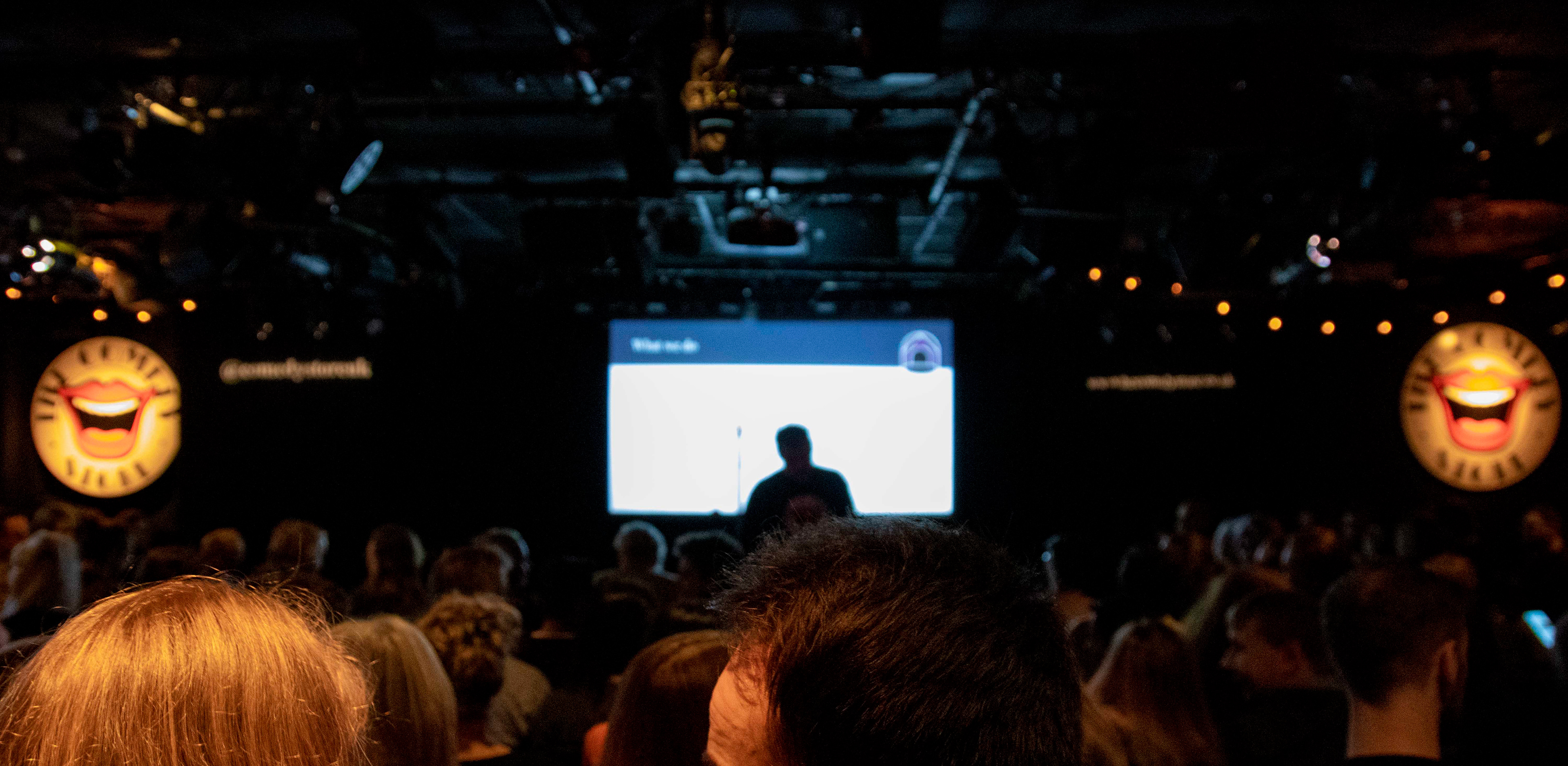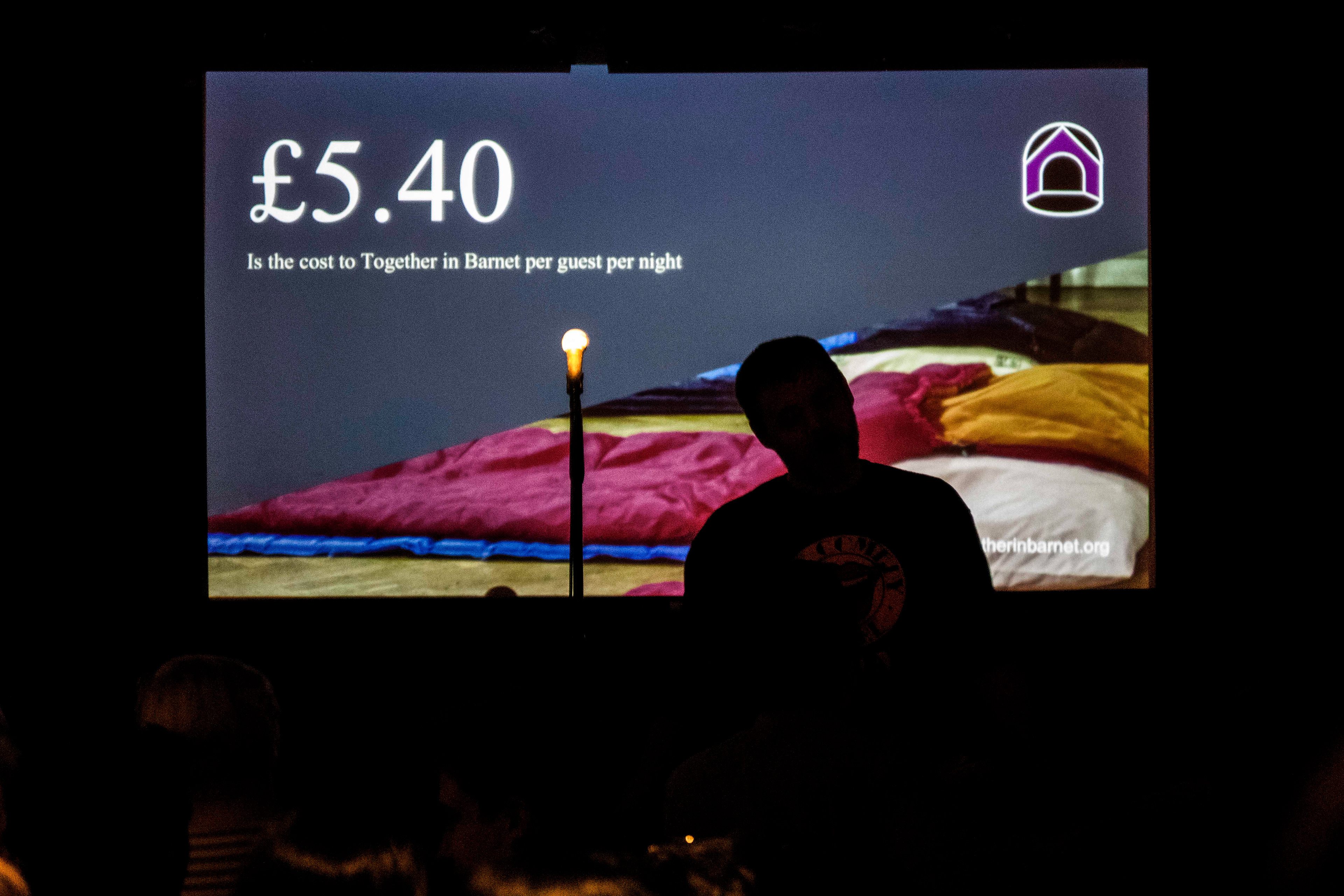 I had the pleasurable job of photographing the Comedy Store benefit gig which was hosted by the charity's patron Felicity Ward. I even got the amazing opportunity to meet Stewart Lee and Phil Wang.