Some years ago I designed a logo for Together in Barnet.
At the end of 2019 I became a Trustee for the charity, which provides a night shelter for rough sleepers in the London borough of Barnet.  
Since then I have also helped out with responsibility for the digital marketing, looking after the website, blog, Twitter and Facebook accounts. The project that was most fun was preparing for the comedy night fundraiser in January 2020 - a Powerpoint presentation that went on the big screen behind the stage and photographing! The project that was most rewarding was using a Zoom fundraising event to produce and edit a series of videos on homelessness that I put out on Twitter and Facebook.
Logo and device, alternate logo, logo for T-shirt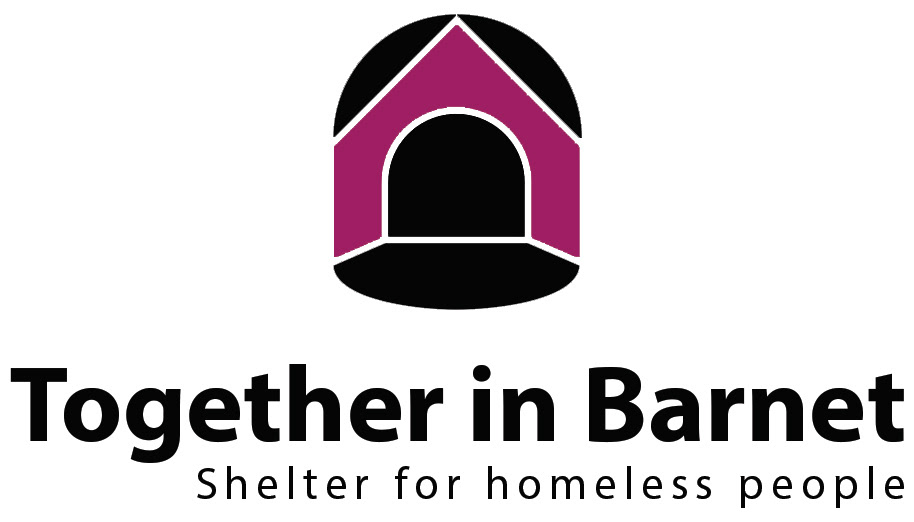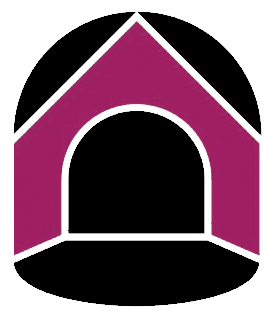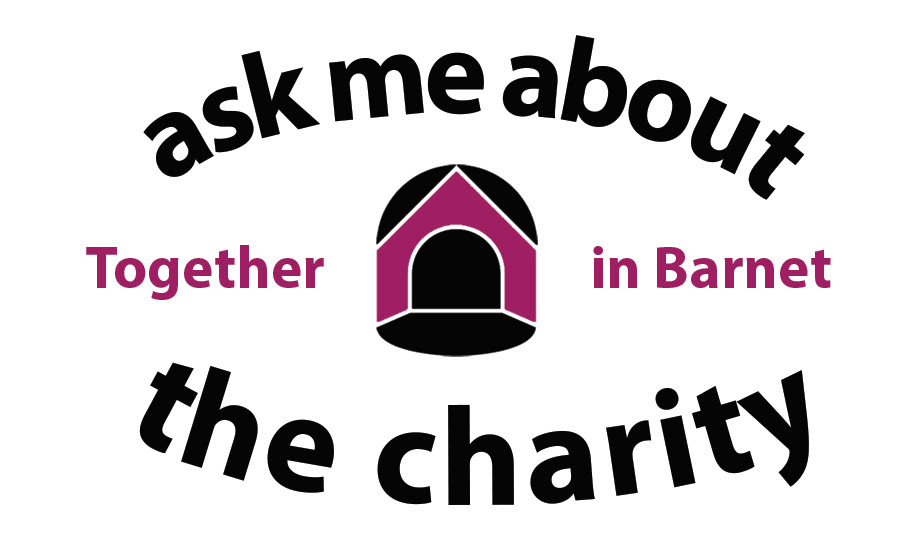 I designed a T-shirt for the charity, for use at events, with a QR code on the sleeve guiding people to our website donations page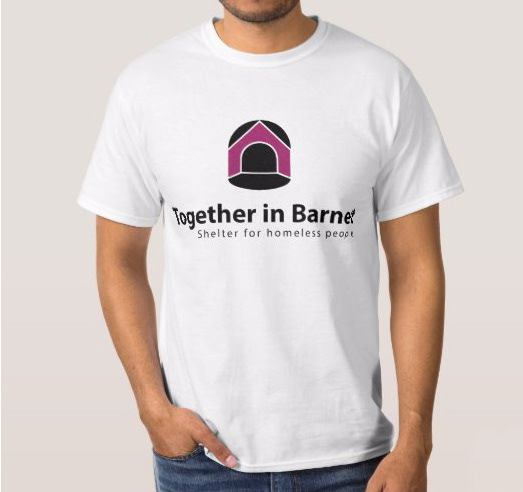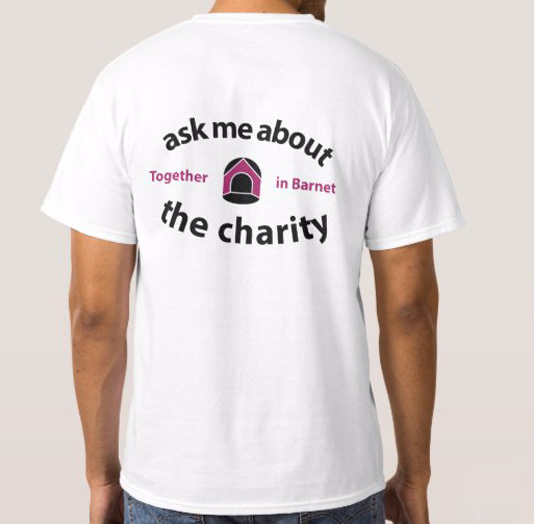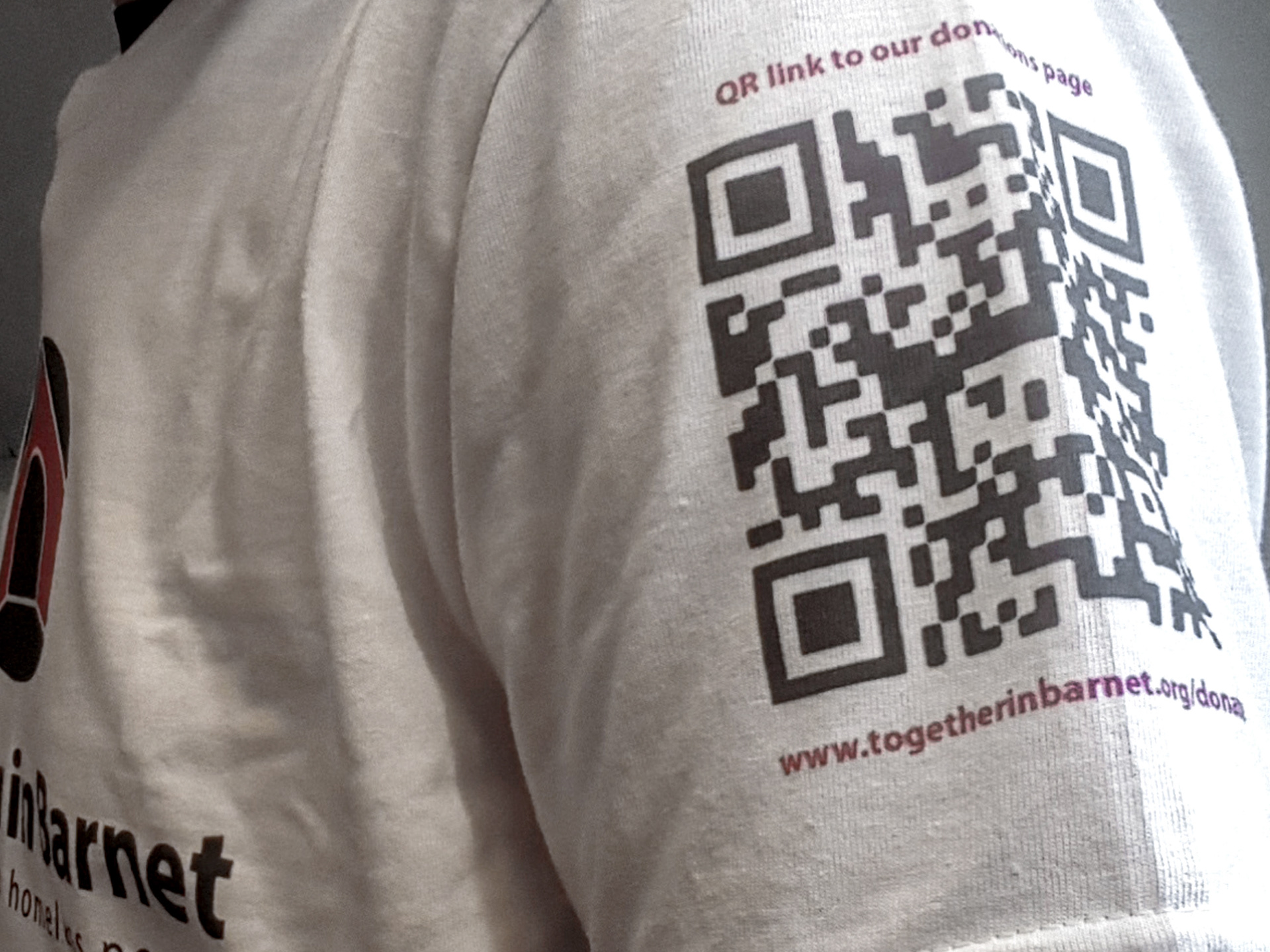 Leaflet about the charity, business card, Trustee ID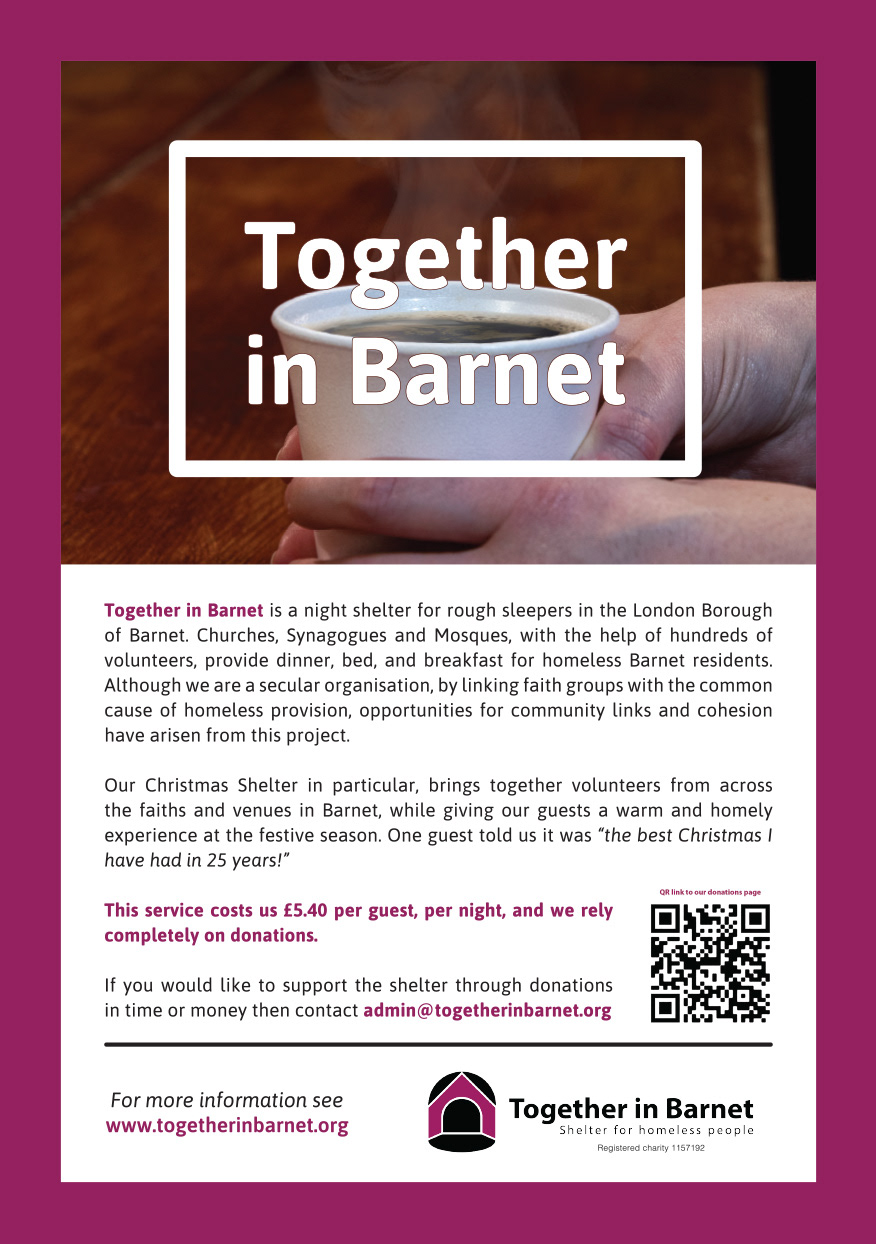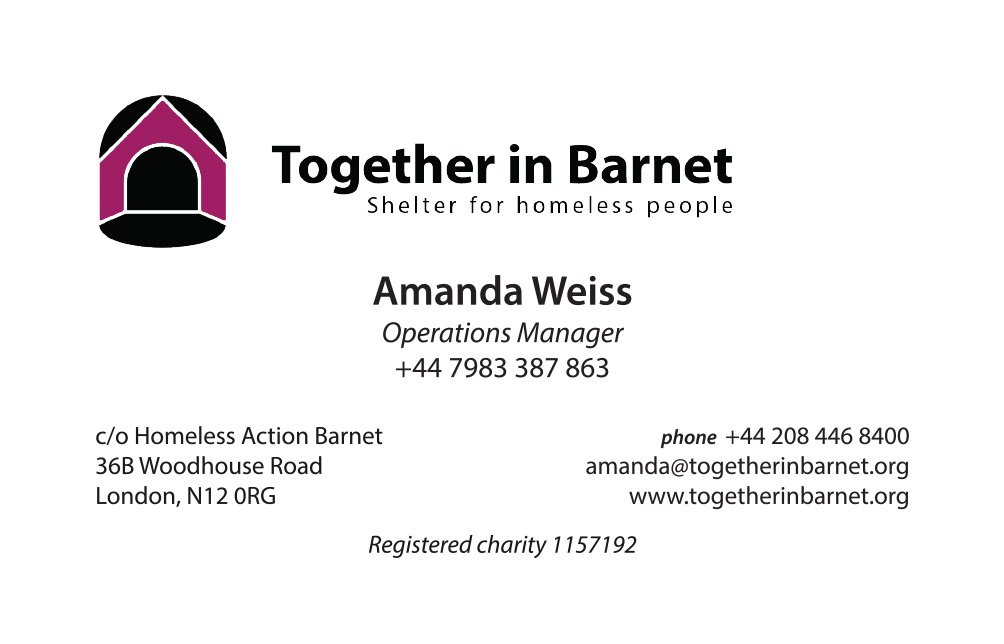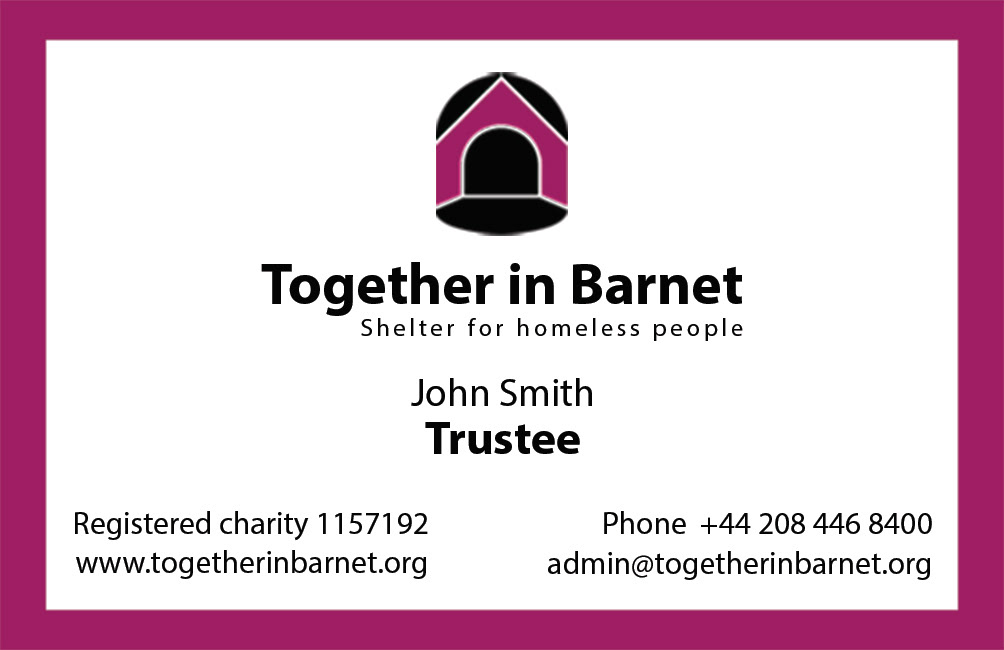 I redesigned a PowerPoint presentation for use at events. It was used at The Comedy Store in London for a benefit gig.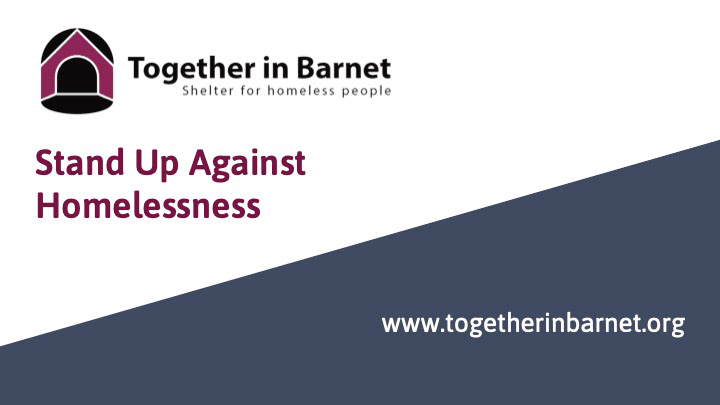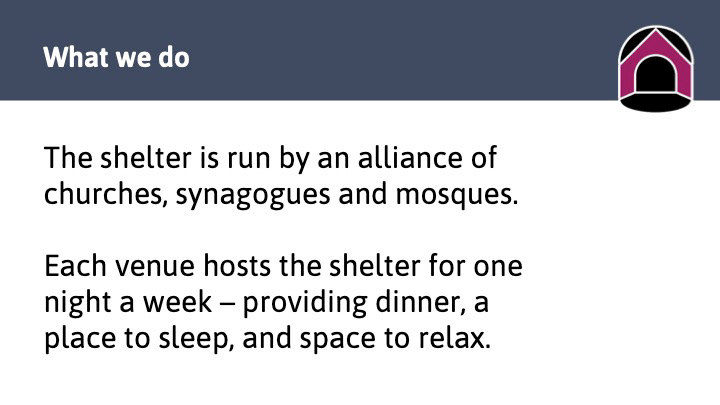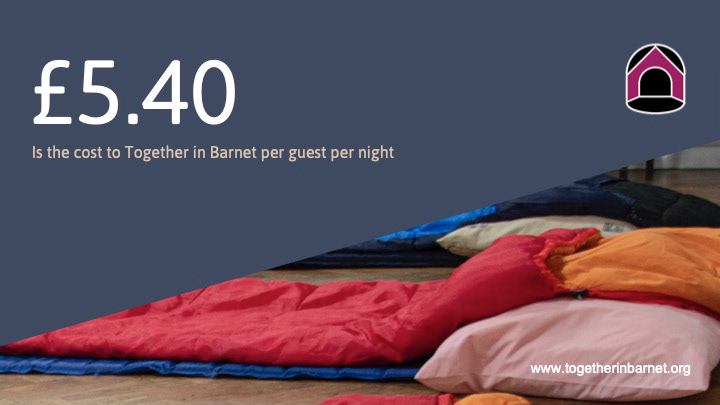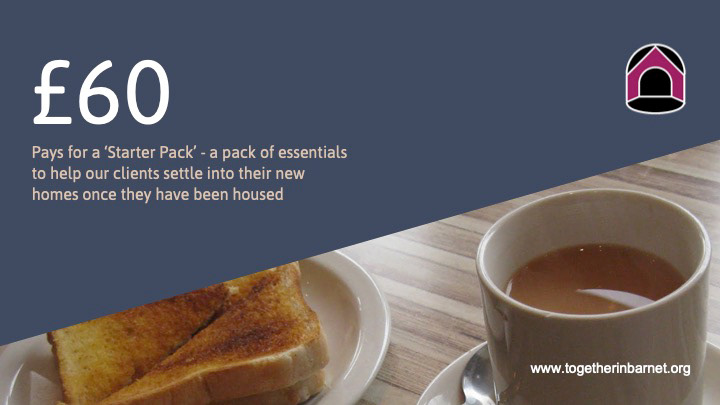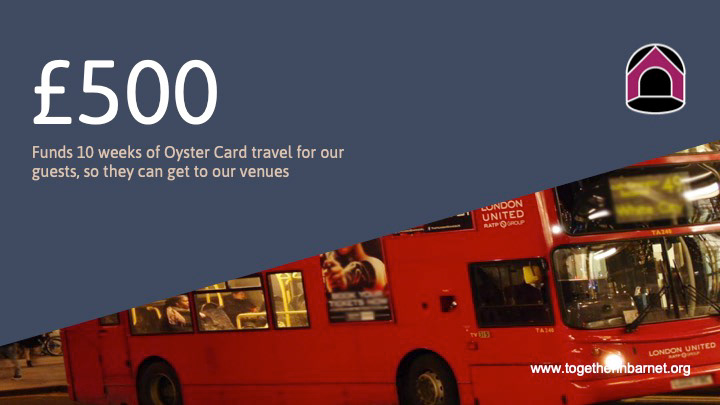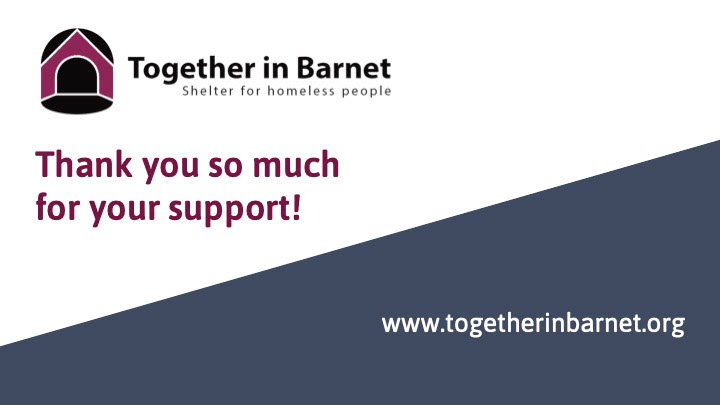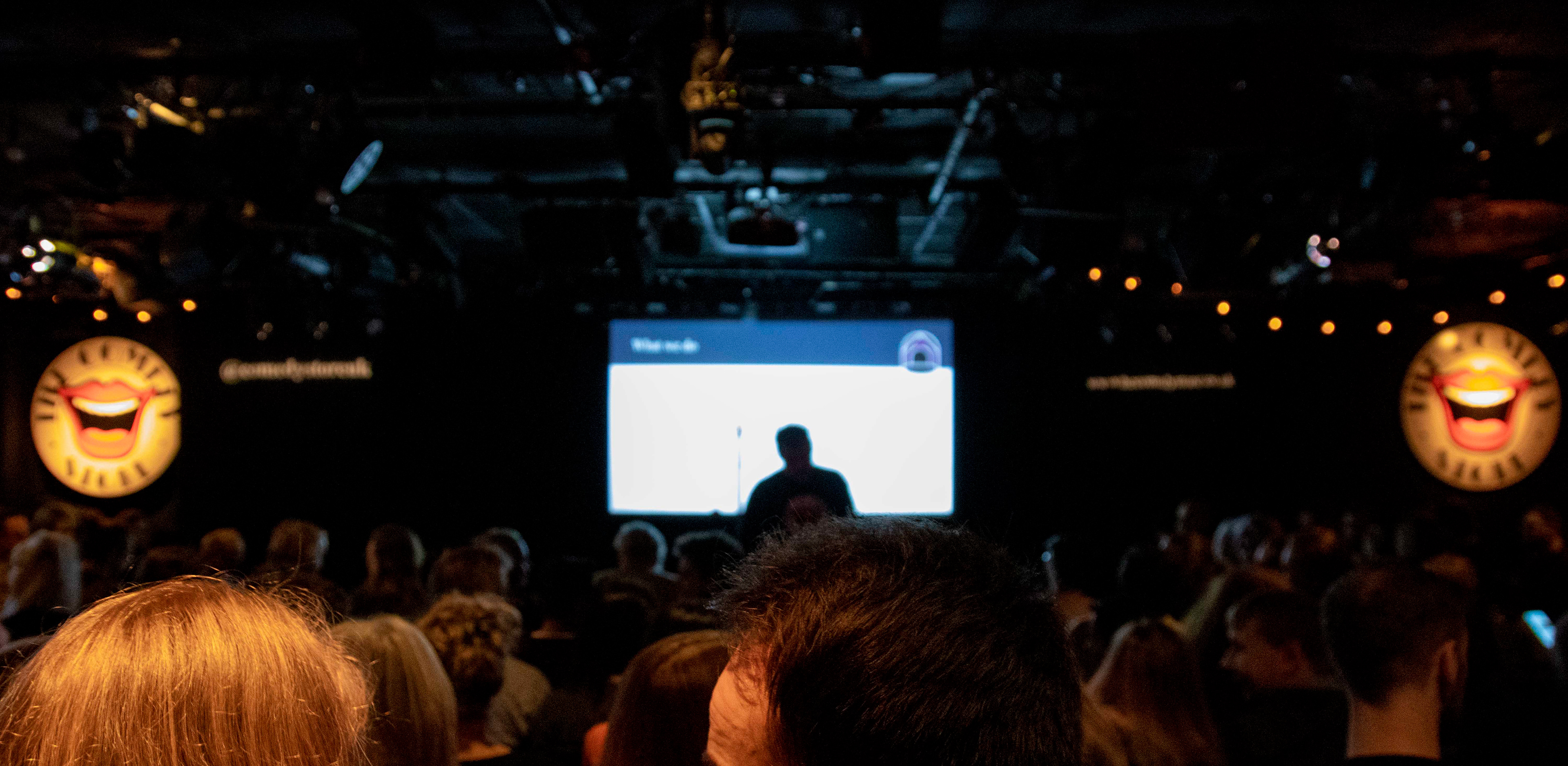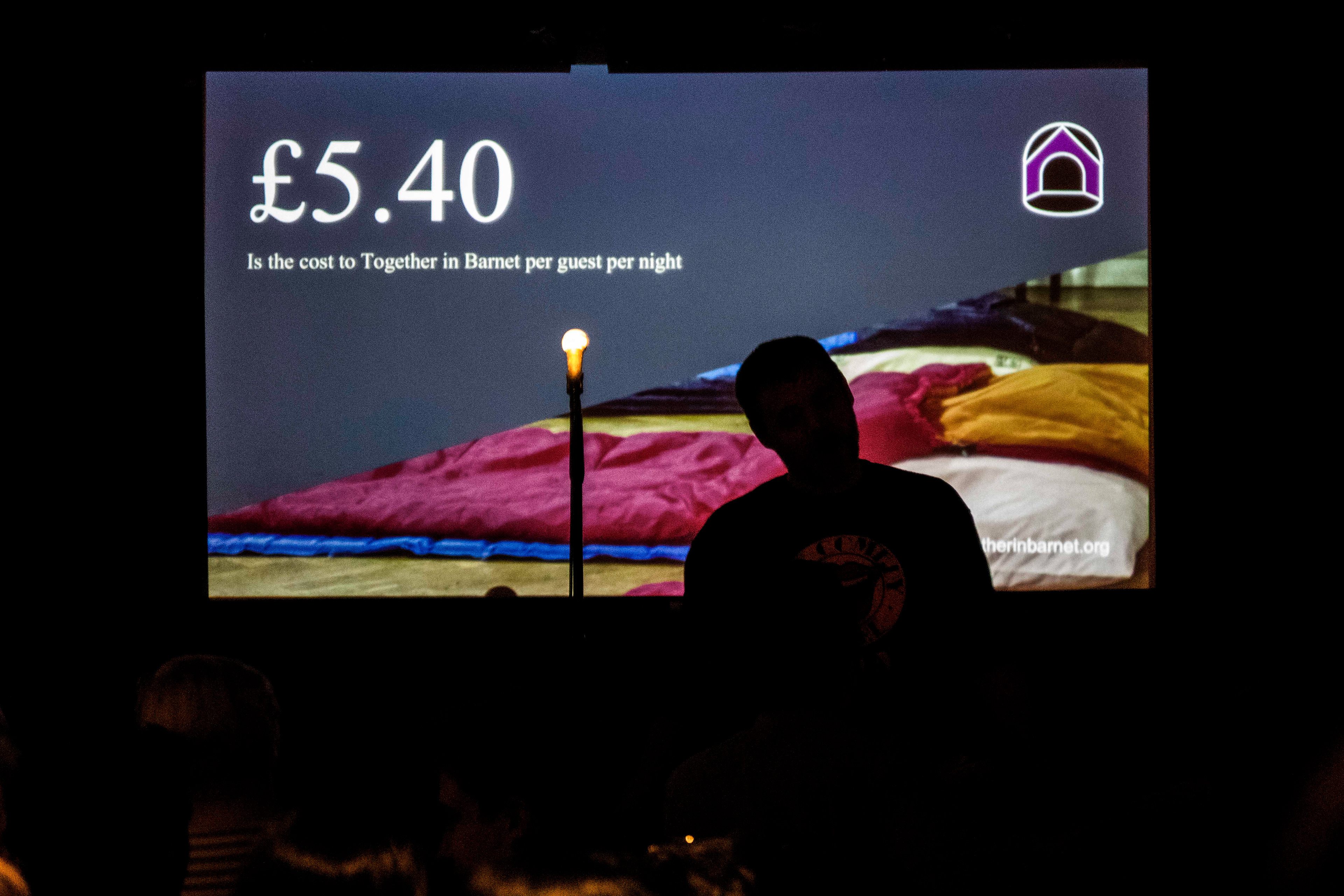 I had the pleasurable job of photographing the Comedy Store benefit gig which was hosted by the charity's patron Felicity Ward. I even got the amazing opportunity to meet Stewart Lee!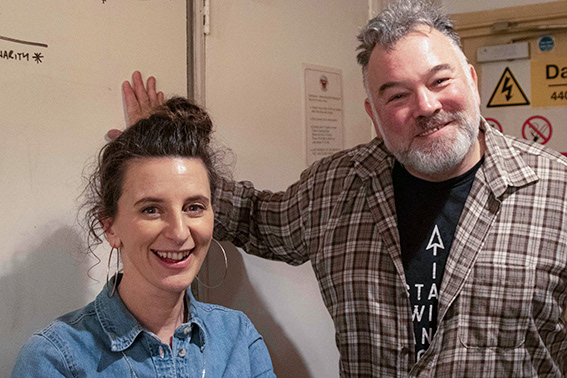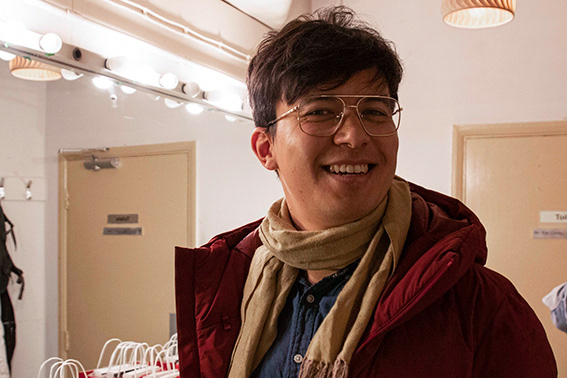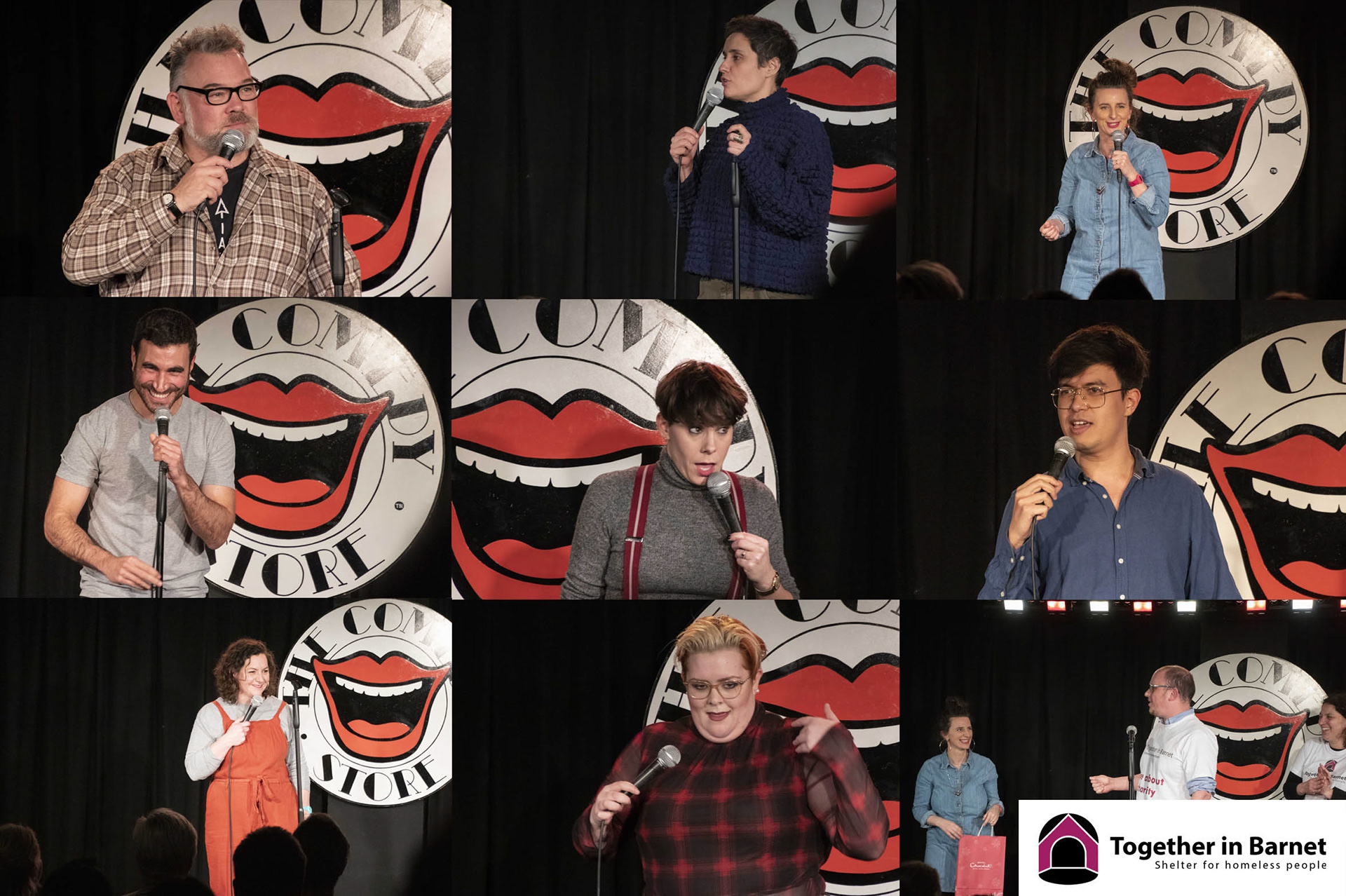 In June 2020 the charity had a Zoom fundraising event with the author Tamsen Courtenay who had written a book, publishing the stories of thirty rough-sleepers, having interviewed over 150 homeless people in London. Working on creating short, consumable videos for social media was both harrowing (because of the content!) and immensely insightful.  I set up a YouTube channel for the charity and worked on using the videos to encourage donations. There are some more videos on my videos page or you can see them all on the charity's website page.
Below are two of the videos and a screenshot of the charity website page and the YouTube channel.