I digitized the Spains Hall family's crest, for logos and literature, then designed a seating plan for a 250th anniversary party.

Off-road horse riding tri-fold brochure

Leaflets advertising the venue for weddings, parties, conferences and a Mucky Races event

I created a super large lawn-sign to be visible from the air, to mark the occasion of the Tour de France passing by in 2014. Spains Hall is near Finchingfield in Essex; many thousands turned out in the village to watch the race ride through.
The sign was created using a lawn-mower, bio-degradeable paint, and string.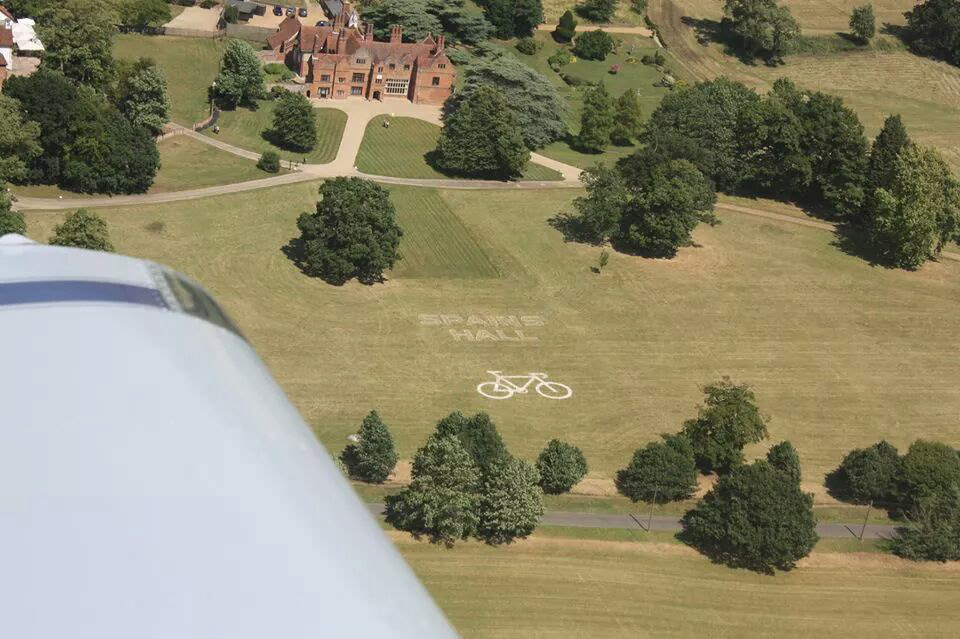 The Only Way is Essex had a party at Spains...

Advertising gifs for Spains, as a wedding or business venue