A selection of Photoshopping projects - fixing photos, digitising a coat of arms and a logo from photos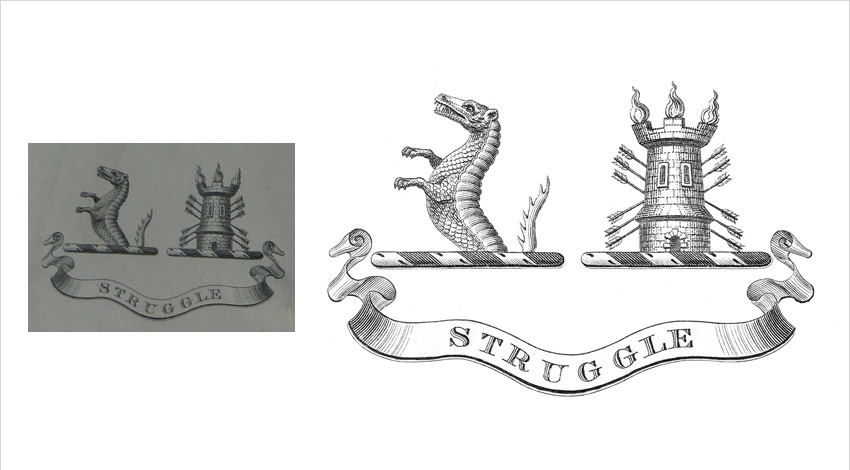 A photographer friend needed help with this photoshoot for an interview/article: he left his bag in the window
A quick job - when TV show The Only Way is Essex filmed at Spains Hall this photo needed adjusting; an umbrella and a plank of wood were removed, and the photo brightened up (sky replaced).
The 1618 Pope map of Spains Hall and environs. This was scanned and kept by the Essex Records Office. I repaired some torn sections and prepared it for printing at life size (about 2 metres wide). It is now hanging at the house again.
A series of work for a book on my grandfather David Shapiro. Photos -some over a hundred years old - were scanned and repaired; some were colourised. The older ones - the family portrait from 1912 and the "poker school" group photo were very badly scratched, discoloured, with some water damage on one, rips and a lot of dust that needed careful restoration.
The "poker school". It was so dark, with poor contrast, that before being scanned no one had noticed the dog under my grandfather's chair!