Greenview is the world's leading provider of sustainability programs and data management for the hospitality and tourism sector. Founded in 2008, they are based in Singapore, and represented in six countries.
I designed the Hotel Net Zero Methodology report for Greenview in 2021, (see below) and was asked to design the 2023 report as well.  I adjusted the report to landscape, as there weren't plans to print. The methodology was in the end about 22 separate documents, including 19 appendices.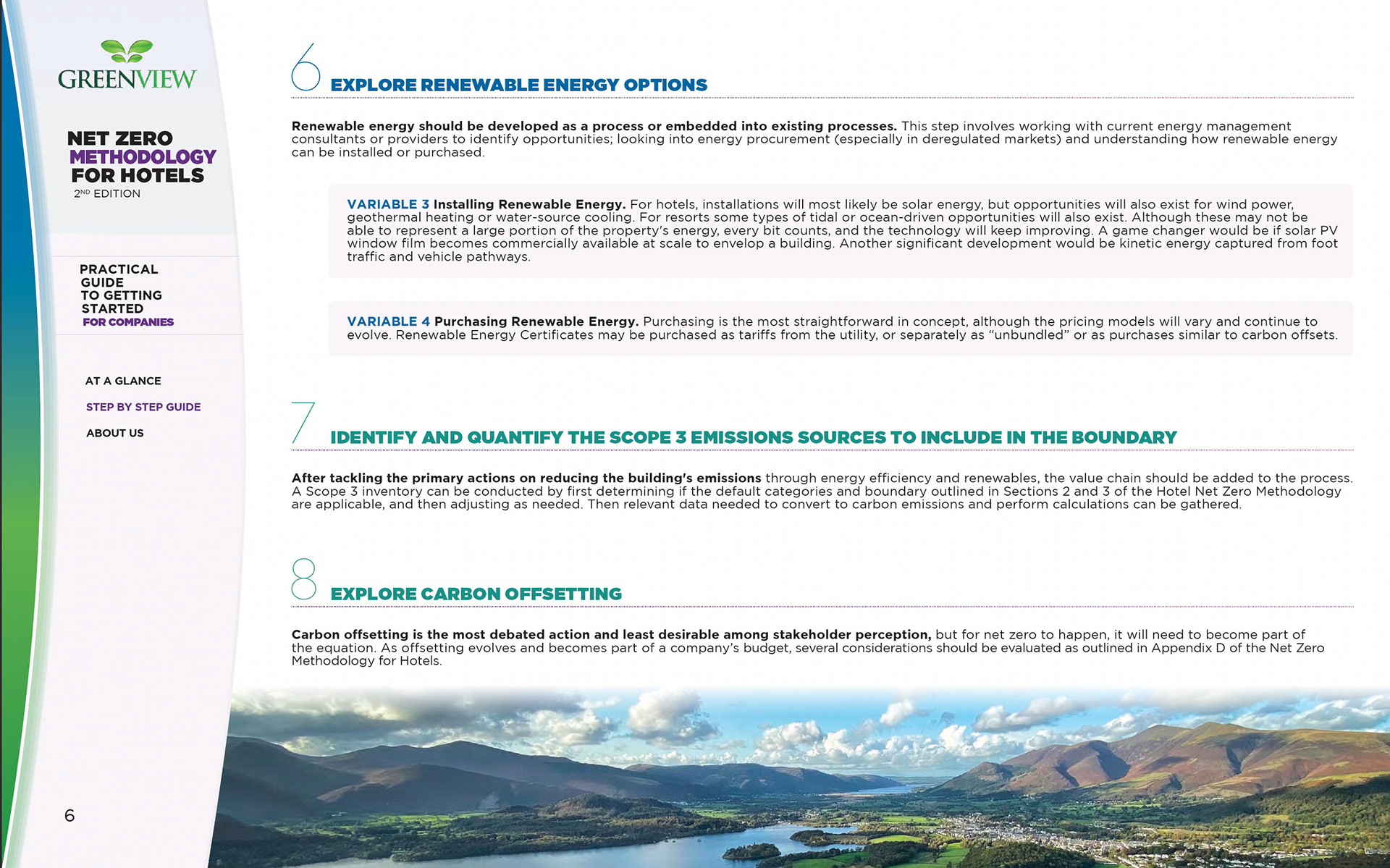 In November 2022 I produced the annual Green Lodging Trends Report, co-authored by WTTC, a stats and chart-heavy report assessing the current global situation with regard to sustainability in hospitality and tourism.
I designed and set two repor
ts fo
r Greenview that were launched at COP26, 2021, in Glasgow. A slide of the Preliminary Overview front cover was shown on stage!
The Preliminary Overview is the main document that relates to a 128 page academic paper with a lot more detail. It featured a roadmap for carbon neutral hotels by 2050 and used royalty-free photographs. Both reports had to be completed very quickly, in time for the launch.

I edited a video for Greenview - "Net Zero Masterclass", for an event, that consisted of combining a Zoom video with two speakers, a set of PowerPoint slides, adding subtitles and branding.